This article is more than 1 year old
Apple's revamped iPad beams a workhorse in from Planet Ludicrous
Pro features trickle down to the rest of us
Analysis Apple's stealthy, unexpected refresh of its iPad range means it's serious about bringing professional features to a wider market. And so it jolly well should be.
The sub-£500 mobile productivity part of the market is now very hotly contested, with Microsoft's well-received Surface Go ramping up the pressure. That initiative has brought the luxury look and feel of the boutique Surface Pro to something on the High Street that's almost an impulse buy. The inclusion of Microsoft's Office and an LTE option makes the Go very attractive. Its primary market is students, and the specs are barely-above-Netbook class. But you can always justify it to the corporate finance manager because it runs business software.
Too often, the fear of cannibalising the high-margin premium brand has led companies to play safe. And that's certainly what Apple appeared to be doing until this week.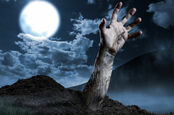 Apple bestows first hardware upgrades in years upon neglected iPad Mini and Air lines
READ MORE
The low-cost iPad was being thrust at schools to counter the rise of Google's Chromebook, and sold on the basis of a superior and richer software experience, but Apple still struggles to match Google's manageability.
Meanwhile, Apple's "business" or professional tablet range was already an expensive alternative to laptops – and Apple made that even more expensive last autumn. The top-end 1TB iPad Pro with AppleCare and £169 folio keyboard comfortably tops £2,000.
Frankly, that's ridiculous. Many professionals looking to pick one up as a communications and productivity tool, a more portable and convenient alternative to the corporate laptop, really didn't need a "2,388 x 1,668 ProMotion TrueTone display", for example.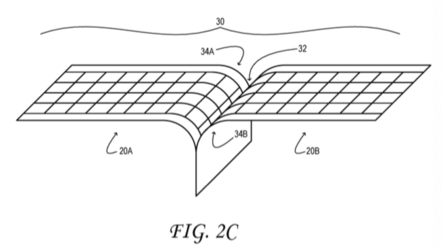 Microsoft's patents suggest it continues to toy with foldable hardware, potentially creating new device categories. But nothing solid has materialised
What Apple has done is improved the "mid-range" iPad, and consolidated the very neglected mini-tablet line, which hadn't seen a refresh in well over three years. A new 10.5-inch mid-range model, reviving the abandoned "iPad Air" brand, sprouts the proprietary Apple connector. Which means it now supports the Apple Smart Keyboard, making it a viable Chromebook or Surface Go alternative. You needed to opt for a Pro to get the keyboard prior to Monday, starting at £769.
Confusingly, Apple has added Pencil support to both new models, but only 2017's Pencil, the one that awkwardly charges by being inserted into the iPad's Lightning orifice. The newer, more expensive stylus, remains a Pro-only accessory.
Other features reserved for the Pro version are USB-C. But the Pro range dispenses with a 3.5mm headphone socket.
Apple has proved it can make an iPad as expensive as a Mac, but the business software story still lags behind macOS. For anything more than communications, reference or occasional light editing, the iPad's single document interface (one Word document can be edited at a time) is a hindrance. Perhaps this year's WWDC will allow iOS to break out of that restriction.
The market would have been much more competitive if the first generation of Windows-on-Qualcomm ACPC (Always Connected PC) machines had cut the mustard.
They didn't, got lousy reviews and PC makers were forced to revise their plans. Qualcomm's 7nm 8CX chip may give the initiative another bite at the cherry. A variant will support the X55 5G modem, and 5G is something Apple is unlikely to support any time soon, given its long-running legal battle with Qualcomm. Lenovo promised a Windows product based on 5G Qualcomm So there's an opportunity there.
The introduction of "pholdables" should also make mobile business machines more interesting. It's now not inconceivable that more laptop functions will be subsumed into something much smaller that fits in a pocket. Although it will be some time – and surely a very long time – before the £2,000 models Samsung and Huawei displayed at Mobile World Congress yield anything in the £500 range. ®