Mobes 'n' mattresses flinger Xiaomi growing like the clappers – outside China, at least
The Last Emporium
Chinese tat bazaar Xiaomi isn't all scooters, knickers and formaldehyde-free mattresses. It also makes smartphones, and sales of those in Europe helped grow international revenues by 118 per cent year-on-year, booking almost ¥174.9bn overall, or £20bn in calendar 2018.
The smartphone part of Xiaomi's business took in ¥113.8bn (£12.8bn), growing 41 per cent over the 12 months. Net profit was ¥13.48bn (£1.5bn). The company pledged to keep margins on phones to below 5 per cent, making the rest up on services. This may be hard, given that growth in internet services is slower than hardware. The services portion remains small, too, at ¥10.1bn (£1.1bn)
"30 per cent of Xiaomi's internet services revenue was from internet services outside of advertising and gaming from China smartphones," the company said in a statement.
Xiaomi's phone business is really an umbrella for a number of brands, including Redmi (value phones), Black Shark (gaming), Meitu (one made just for you, ladies), and POCO (hobbyists). 40 per cent of sales are now from outside China.
Xiaomi made a concerted push into Europe in early 2018, arriving in the UK with a Westfield store and an amateurish promo – for which it apologised.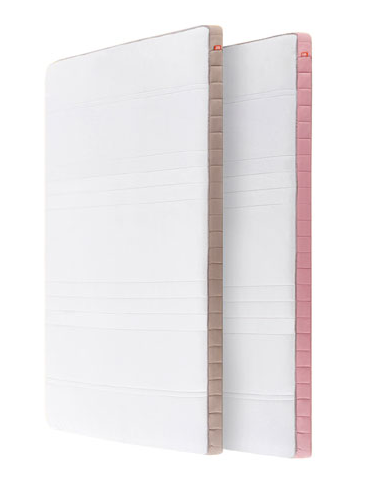 'Formaldehyde-free' ... a Xiaomi Mi Mattress
The idea of a department store with a dot.com-sized stock valuation may strike you as incongruous. But perhaps you haven't factored in the power of IoT.
Xiaomi has claimed to be the world's most popular IoT platform with 150 million gadgets in use, a figure difficult to corroborate independently. The hardest part is discerning whether they are in use.
Here the story may not be as rosy as painted. Counterpoint Research attributed high-volume sales of smart speakers in China to aggressive promotions and the corresponding app numbers don't match the sales numbers. Which means they aren't being used.
Why not? "Poor AI interaction" and "not enough need in real life", apparently. ®