This article is more than 1 year old
Super-crook admits he nicked $122m from Facebook, Google by sending staff fake invoices for tech kit
Evaldas Rimasauskas will pay back $50m, faces years in clink for phony hardware bill scam
A Lithuanian citizen extradited to the US has admitted bilking $122m from Facebook and Google by sending the tech giant's staff bogus invoices for computer gear.
Evaldas Rimasauskas, 50, changed his plea from not guilty to guilty in a New York court this week, and said he knew what he was doing was fraudulent. He yesterday agreed [PDF] to hand over $50m held in bank accounts in Cyprus and Latvia, and potentially faces a fine of $300,000 as well as a nine-year prison sentence.
The scam was both sophisticated and, at the same time, simple: he set up a fake company with the same name as Taiwanese electronics manufacturer Quanta Computer, and used it to open the aforementioned bank accounts.
Rimasauskas then sent carefully crafted emails to Google and Facebook employees with forged contracts and invoices attached, and asked for payment for the hardware listed in the phony bills, providing his company's bank account details. He even sent fake letters that claimed to come from the real Quanta corporation's actual bank that asked employees to send money instead to one of his fake accounts. Ultimately, Facebook and Google paid Rimasauskas' invoices into the crook's bank accounts.
Court paperwork reviewed by El Reg in this case did not make clear what equipment, supposedly manufactured by Quanta, was listed in the counterfeit demands for payment. As a contract manufacturer, Quanta churns out laptops, servers, and other devices that are packaged and sold by Apple, Dell, HP Inc, Cisco, and Amazon... the list goes on. Piecing together clues, we presume, and cannot confirm, Rimasauskas may have faked contracts for Quanta-built Open Compute servers that Facebook and Google deploy in their data centers. Facebook and Google spokespeople could not be reached for immediate comment.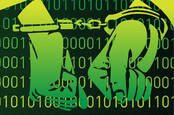 Bloke, 48, accused of whaling two US tech leviathans out of $100m
READ MORE
Rimasauskas's forged contracts must have been good because, the court heard, they were often accepted by the tech giants' banks, which then honored the requests for payment and transferred huge sums of money. The dodgy paperwork featured false corporate stamps and forged executive signatures, strongly suggesting Rimasauskas had got hold of a number of real Quanta contracts to copy.
The scheme was surprisingly successful – and profitable – netting Rimasauskas a staggering $122m over the course of two years.
But he failed to quit while he was ahead, and the scam was eventually noticed, at which the FBI got involved and tracked Rimasauskas down to his hometown of Vilnius.
It put together an indictment [PDF] charging him with one count of wire fraud and three counts of money laundering. Three months later, in March 2017, it was unsealed at the same time he was arrested. And five months after that, he was extradited and formally charged in the US. He's been in custody ever since.
Victims
The Department of Justice refused to name to companies impacted or the company that Rimasauskas purported to be representing, but the fact it was Quanta was revealed in Lithuanian court and Facebook and Google subsequently admitted that they were Victim-1 and Victim-2 in the indictment.
The authorities claim that most of the money has been recovered although it also emerged that Rimasauskas had set up an elaborate money-funneling system with bank accounts in Slovakia, Lithuania, Hungary, Hong Kong and – fatally for him – New York.
The scam was not all Rimasauskas' work however. When he appeared in court on Wednesday in prison clothes, he told the judge through a translator that others had created the forged documents used to pull off the scam.
It's not clear if he has given US prosecutors the name of his co-conspirators, though he did however admit responsibility for setting up the system that emailed Facebook and Google employees and collected and disbursed the subsequent money.
He will be sentenced in July. ®
Updated to add
A spokesperson for Facebook declined to comment on the exact hardware that appeared on the invoices, though told us: "Facebook recovered the bulk of the funds shortly after the incident and has been cooperating with law enforcement in its investigation."