DRAM, bam, thank you Sam: Like a Flashbolt from the blue, Samsung flaunts its fastest RAM
410GB/s per package. We repeat, 410GB/s per package
Samsung has unveiled a new generation of high-bandwidth DRAM chips called Flashbolt.
These are the first chips based on the Korean chaebol's updated High Bandwidth Memory (HBM2E) model, and is the fastest the company has ever produced. Samsung claims that Flashbolt is 33 per cent faster than the previous generation HBM2 system, but there's currently no information on when the new technology will reach the market.
HBM silicon is different from chips used in mainstream memory formats like DDR4 and DDR5, so Flashbolt will not be offered as a server upgrade. Instead, Samsung expects it will be used in GPUs, supercomputers and devices for artificial intelligence training.
The name follows the same conventions as Samsung's previous memory products, Aquabolt and Flarebolt, but relies on a radically different architecture: HBM2E can accommodate 16Gb per die, twice as much as HBM2 used in Aquabolt, and offer transfer rates of 3.2Gbps per pin.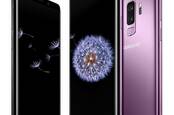 Samsung slings the skinny on its 12GB GötterDRAMmerung for next-gen smartmobes
READ MORE
This means a single Samsung HBM2E package can offer 410GB/s (yes, gigabytes, this is not a typo) of bandwidth and 16GB of capacity.
"Flashbolt's industry-leading performance will enable enhanced solutions for next-generation data centers, artificial intelligence, machine learning, and graphics applications," said Jinman Han, senior veep of memory product planning and application engineering at Samsung.
"We will continue to expand our premium DRAM offering, and improve our 'high-performance, high capacity, and low power' memory segment to meet market demand."
To find out why the world needs HBM, check out Chris Mellor's extensive analysis. ®