This article is more than 1 year old
Autopilot engineer drove off to Chinese rival with our top-secret blueprints in the glovebox, Tesla claims in sueball
Figuratively speaking... Source code for cruise-control system allegedly uploaded to iCloud
Tesla today sued ex-employee Guangzhi Cao for allegedly stealing the source code for the leccy car maker's Autopilot software.
The lawsuit, filed in a US federal district court in Silicon Valley, claims Cao began looking for a new job in November 2018, and received a verbal offer from China-based "Tesla imitator" Xiaopeng Motors Technology Company Ltd (XMotors or Xpeng Motors) before the end of the month. Prior to his departure from Tesla on January 3, 2019, the software and hardware engineer uploaded source code related to Autopilot to his Apple iCloud account, it is claimed.
"Long before he left, Cao began uploading complete copies of Tesla's Autopilot-related source code to his personal iCloud account – more than 300,000 files and directories, in violation of Tesla's policies and its agreements with Cao," the complaint stated.
"Then, as he was looking to leave Tesla, Cao created .zip files of Tesla's complete Autopilot-related source code repositories, making them smaller and easier to move."
The complaint contends Cao received a written job offer from XMotors on December 12, and thereafter deleted 120,000 files from his iCloud and disconnected the cloud storage service from his Tesla-issued computer on December 26. And in the days leading up to his departure, it's claimed, Cao logged onto Tesla's secure network repeatedly, and then cleared his browser history before he left.
Cao, the lawsuit stated, is one of only about 40 employees out of 45,000 granted access to Tesla's neural-network source code, used to build the super-cruise-control Autopilot product, and one of about 200 with access to the broader set of Autopilot source.
IP wars
According to the company, Autopilot has taken more than five years to develop, at a cost of hundreds of millions of dollars.
Tesla claims at least five of its employees have left and taken jobs at XMotors, including Cao. Its complaint points out that the FBI last year collared former Apple employee Xiaolang Zhang, who was allegedly headed for a job in China at XMotors after downloading self-driving car hardware schematics from Apple.
Tesla is suing under the Defend Trade Secrets Act, a law approved in 2016 by then President Obama to address long standing concerns about economic espionage, as well as the California Uniform Trade Secrets Act. It also alleges breach of contract.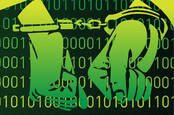 Another Apple engineer cuffed over alleged self-driving car data theft: FBI swoop on bod as he boards plane to China
READ MORE
The Trump administration, in conjunction with a broad trade deal renegotiation, has prioritized prosecuting trade secret theft cases involving China. Last year, then Attorney General Jeff Sessions said, "In 2015, China committed publicly that it would not target American companies for economic gain. Obviously, that commitment has not been kept."
A recent T-Mobile USA lawsuit alleges that at another Chinese company, Huawei, there was a formal reward program for stealing information from competitors.
In 2017, the Commission on the Theft of Intellectual Property said, "China remains the world's principal IP infringer, driven by an industrial policy that continues to prioritize both acquisition and development of science and technology."
XMotors did not immediately respond to a request for comment. ®