Oracle spaffed $30bn on buybacks over the past 9 months, but analysts warn it can't last forever
Big Red in net debt for first time in over a decade – reports
---
Amid stalling growth, analysts have warned that Oracle can't indefinitely repurchase stock to maintain its share price.
Although stock buybacks are not unusual, the rate of this programme has raised eyebrows on Wall Street and strained even Big Red's purse strings.
It has spent some $30.3bn on share repurchases in the past nine months – the first three quarters of FY 2019 – most recently announcing in February that it had authorised a $12bn buyback round.
Overall, that is reportedly more than five times more than it spent in the same nine-month period in 2018, and represents more than three times free cash flow. In fiscal 2018, Oracle reported an operating cash flow of $15.4bn.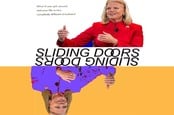 Missed opportunity bingo: IBM's wasted years and the $92bn cash splurge
READ MORE
The overall effect is that Oracle is now in a net debt position for the first time since 2008, the Wall Street Journal reported this week.
Its most recent financial results, reported last week, saw revenues for Q3 2019 down 1 per cent on the previous year, to $9.6bn. Hardware, unsurprisingly, shows the biggest decline – down 8 per cent – but more disappointing for execs will be the slow growth in the major business segment, cloud services and license support.
Of course, Oracle muddied the waters for observers here by lumping cloud sales in with other parts of the business, so it's not possible to breakdown strengths and weaknesses. But the loss of two of its cloudy big-hitters, Thomas Kurian and Amit Zavery, to Google doesn't bode well.
The buyback programme has ensured that Oracle's share prices haven't taken the hit they might otherwise have done, remaining buoyant – up 17 per cent since the start of the year – despite stagnating growth.
But the cash-rich firm – the WSJ reports it as having $40bn in hand – won't be able to keep splurging on buybacks forever, and analysts have this month taken the decision to downgrade it as a result of the programme.
"We believe the financial engineering is reaching its breaking point," said Nomura Instinet's Christopher Eberle, dropping Oracle from a Buy to a Reduce.
And Brad Reback of Stifel Nicolaus was reported to have said this week that Oracle could "exhaust its financial flexibility" before the year is out.
The firm did see an uptick in share prices yesterday of 2.5 per cent after its MCX conference amid bluster and positivity about its autonomous database offering.
However, Seeking Alpha reported that Piper Jaffray's Alex Zukin had thrown some cold water on this by saying the "timeline for success" was more likely to be years, not quarters, away. ®