Intel gets court order telling former engineer to return confidential docs in Micron row
Defense insists there's nothing to return. And those Perl files? Purely sentimental.
---
Intel has been granted a preliminary injunction in its trade secret theft claim against former engineering manager Doyle Rivers, who left to work at Micron.
The court order [PDF] requires Rivers to not possess, use, or disclose any confidential Intel information related to the company's 3D XPoint or Optane products, including personnel working on those products, and gives him three business days to return any confidential data in his possession.
Daniel Sakaguchi, a partner at Alto Litigation in San Francisco, who is defending Rivers, told The Register by phone that the order was mutually agreed upon.
"Mr. Rivers doesn't have anything to return," he said. "We continue to take the position that Intel's claims are greatly exaggerated."
Intel and Micron had a partnership to develop a non-volatile memory technology called 3D XPoint, which Intel offers in its Optane solid state storage devices. The silicon vendors parted ways last summer to develop the technology independently.
The defendant, Rivers, left Intel last September and joined Micron. In November, Intel sued Rivers claiming that he'd violated his contract by taking secret Intel information with him on a USB drive.
Intel in its complaint said Rivers secretly accepted a job at Micron and tried to copy a "top secret" Intel file "related to Intel's independent, highly confidential work to productize 3D XPoint into its Optane line of products" to a personal USB drive. Rivers, according to court documents, subsequently provided the drive to Micron, which turned it over to Intel with nothing on it.
Chipzilla has said its electronic security system prevented Rivers from copying its "top secret" file. But the chip biz claims Rivers did manage to copy "a highly sensitive compilation of Intel personnel information," which is to say a spreadsheet with the contact details of more than 3,000 Intel employees.
Attorneys defending Rivers, seeking to derail Intel's motion for an injunction, pushed back against Intel's claims, arguing that a list of Intel employees doesn't qualify as a trade secret. Under California law, said Sakaguchi in a court filing, "an employer does not own a property right in employees' identities and talents."
Intel, in response, said that Doyle agreed that personnel information would be considered confidential in his employment agreement. What's more, the company countered, Intel claims a right in the compilation of the data – the list as a protectable data set – rather than the names and addresses individually.
Getting sentimental over Perl?
The defense previously argued Intel's trade secret claim fails because the company had not identified any stolen confidential data. Apart from the disputed employee spreadsheet – which Rivers explained in his declaration to the court as a list he retained to say goodbye to friends – the only specifically cited data at issue was a folder containing 110 Perl scripts that aren't sensitive.
In his declaration, Rivers said, "I have saved the 110 Perl scripts, which have sentimental value, but no practical use outside of the development environment, to my personal computer at home."
Intel's concerns about other files became more concrete on March 11 when Rivers acknowledged that he downloaded three previously undisclosed Intel files to his USB drive: "FocalDetails.xls," "DPM Calc" and "ECC Calc." The FocalDetails file listed salary and bonus info for 31 employees in Intel's Non-volatile Memory Solution Group while DPM Calc is described as a tool for proprietary calculations on an unreleased SSD product. ECC Calc is a tool for calculating uncorrectable bit error rates.
A March 19, 2019 joint status report on the case indicates that Rivers agreed to a forensic search of his home computer and that search was conducted by forensic firm Stroz Friedberg. Intel characterizes the results of the investigation as "very troubling."
"The evidence uncovered by Stroz Friedberg reveals that Rivers took great measures to destroy evidence to cover his tracks after downloading confidential and trade secret Intel information, and he then misrepresented his actions in the briefs and declarations filed with this Court," Intel's attorneys said.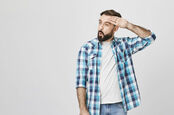 Memory glut crisis almost over, weeps Micron as Q2 results crank shares up 8%
READ MORE
What Stroz Friedberg found is six applications that can be employed to confound forensics, among other uses: Eraser, EraserPortable, PCShredder, CCleaner, TrueCrypt and Tor Browser. Not all of these were used in the relevant time frame, but some were.
The firm found no confidential files, though Intel maintains, "the extensive anti-forensic effort to cover-up evidence raises serious red flags that Rivers has stowed these confidential files elsewhere and that there is a serious risk that he could continue to access and use them."
The defense describes Stroz Friedberg's findings as inconclusive, noting there was no evidence of email exfiltration, printing of confidential files, mass file deletion, or anti-forensic activity.
The Register asked Intel for comment and the company reiterated a statement it made last November:
"Intel has invested billions of dollars in the development of the intellectual property critical to its success in some of the most competitive industries in the world. We place great faith and trust in our current and former employees, but we have an obligation to protect our intellectual property and other proprietary information, and we will not hesitate to act to prevent their misappropriation."
Micron did not respond to a request for comment. ®