This article is more than 1 year old
HPE lawyers claim Autonomy chief Lynch knew all about 'revenue-pumping' carousel
Biz founder also told CFO to 'do what the f*ck you like', court hears
Autonomy Trial Former Autonomy chief exec Mike Lynch was "most certainly aware" that his British software company had fraudulently hyped up its performance using a carousel of "revenue-pumping" fake sales, HPE's lawyers told London's High Court on Monday.
Lynch had Autonomy buy software and other products from its value-added resellers (VARs) to artificially pump up the company's revenues in the two years before Hewlett Packard bought the firm for $11bn in 2011, barrister Laurence Rabinowitz QC told Mr Justice Hildyard.
As he took the judge through an overview of HPE's case against Lynch on what he described as "reciprocal transactions", Rabinowitz highlighted six transactions that Autonomy made between Q2 2009 and Q2 2011. The deals were struck with companies including Capax Discovery, VMS Inc, FileTek, Vidient Systems, EMC, and MicroTech.
HPE alleges that around $20m was wrongly added to Autonomy's revenues through these placeholder transactions over the two-year period. The IT giant is suing Lynch and Autonomy's former CFO Sushovan Hussain in the High Court over that $11bn acquisition, claiming the Brit biz tricked it into the merger by over-inflating its financial performance, and is trying to claim $5bn in damages total.
MicroTech was at the heart of a related controversy between Autonomy and HPE over millions of dollars paid for software that it said was never delivered, as we reported at the time.
Pouring scorn in court this afternoon over what he described as the "contrived nature of these", Rabinowitz said the reciprocal transactions were broadly similar to the dubious VAR deals he described earlier today: Autonomy, he said, would agree to buy something from a reseller in exchange for that reseller buying a similar value of Autonomy software, with Autonomy adding a sweetener on top so the whole deal went through at a net loss for Autonomy.
Although this increased the British software company's losses, it artificially inflated the revenues – one of the key financial metrics that analysts were monitoring.
HPE's barrister scoffed at how Autonomy had, in HPE's view, "almost coincidentally [had] an interest in buying a product from one of its customers at the same time as that customer was buying".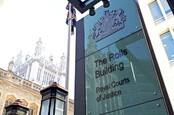 The tech lawsuit of the year: HPE v Mike Lynch and Sushovan Hussain
READ MORE
"The only issue is," Rabinowitz told the court, "were [the goods] acquired as the legitimate exercise of commercial judgment? The reality, my lord, is that at least as far as concerns this case, it really doesn't matter because... the reason these products and services were acquired had nothing to do with legitimate commercial judgment. The purchases were made, and only made, in order to persuade a counterparty to acquire goods from Autonomy in return."
Some of Lynch's less temperate emails were quoted by HPE in its written submissions to the court, with Lynch having told Hussain in a row over vacation allowances: "Sushovan I am sick of dealing with this shit from people... do what the fuck you like."
Lynch himself was present in court today wearing a dark suit. After the lunch break he moved out of the courtroom corner where he had been cocooned behind a large number of PR advisers and instead sat next to his legal team, following the legal documents through his solicitor's laptop.
Tomorrow sees the end of HPE's opening arguments, followed by Lynch and Hussain's opening to their defence case. Both men deny any wrongdoing. The case continues. ®