Brexit jitters fingered as UK consumer PC sales collapse
Sales into retail sink 25% during Jan and Feb... just breathe everyone, stay calm
---
Brits may have caught the pre-Brexit jitters in the first two months of this year, as the amount of PCs sold to retailers crashed, according to shipment figures compiled by channel number-cruncher Context.
UK PC volumes via distributors fell 7 per cent to 538,000 for January and February: business machines went up 4.5 per cent to 361,000 but those to consumers declined 25 per cent to 176,000.
"Consumer PC sales have been weak across Western Europe (down 9 per cent) due to little innovation and the move to smartphones," said Marie-Christine Pygott, senior analyst at Context.
"But in the UK we are hearing [from distributors that supply retailers] of the additional impact of low consumer confidence, which is partly driven by Brexit uncertainty," she told The Reg.
UK PC revenues edged up 1.9 per cent to £282m in the two months with a higher mix of business and gaming machines shipped. As such, average sales prices (ASPs) went up 8 per cent to £531.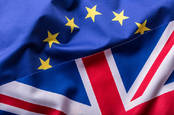 'BMW, Airbus and Siemens' get the Brexit spending shakes
READ MORE
Enterprises migrating from Windows 7 ahead of Microsoft ending extended support was one of the drivers, Pygott claimed.
PC sales stacked up favourably in Western Europe when compared to the UK – revenues were up 6 per cent to €2bn, and ASPs climbed 7 per cent to €622. Nearly every country across the region reported gains aside from Spain, the Netherlands and Switzerland. Unit volumes in the region declined by 1 per cent.
According to Forrester and Gartner, companies will spend less on tech in the UK during 2019 due to Brexit. Companies including BMW, Airbus and Siemens have already planned for shrinking budgets.
The type of Brexit the British public faces has yet to be determined by politicians, but if the UK leaves without a withdrawal agreement in place, a so-called hard Brexit, a raft of challenges including product shortages and falling valuation of Sterling may well materialise. ®