This article is more than 1 year old
100MW bit barn farm in Ireland faces planning appeal from – yep – same guy who helped sink Apple's application
Season 2 of Data Centre Wars starts off a bit samey
A 100MW data centre campus in County Wicklow, Ireland, is in danger of being delayed or cancelled altogether after an appeal was lodged with the country's planning authority, An Bord Pleanála.
In the appeal doc, data centre developer Brian McDonagh, CEO at Ecologic Data Centres Limited, claims the planning permission granted to Echelon Data Centres (formerly Crag Digital) failed to consider flood risk assessment, the environmental effects of greenhouse gas emissions and the effects of the development on the nearby Avoca River Park.
You might remember McDonagh as one of the three people who fought against Apple's proposal to build a €850m data centre campus near Athenry in County Galway.
All the complaints were eventually dismissed, and there was plenty of political goodwill for the facility to be built – even the Taoiseach (head of Irish government) got involved – but Apple ultimately decided to scrap the entire project, blaming delays.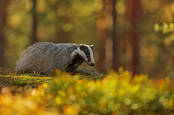 Score one for the bats and badgers! Apple bins €850m Irish bit barn bid
READ MORE
In this latest episode, McDonagh has rallied against Echelon Data Centres, a subsidiary of Aldgate Developments established in 2017 with a plan to spend at least €1bn ($1.15bn) on bit barns – first in Ireland, then in Europe.
Echelon is building its first data centre campus in Clondalkin, with 40MW of wholesale colocation capacity expected next year.
In his appeal, McDonagh stated that the company's project in Avoca Business Park would potentially represent 6.6 per cent of Ireland's national electricity consumption, piling more pressure on the struggling national grid. A similar argument was previously deployed against Apple.
The project would also simply vent heat from the servers – heat, which, in his estimate, could be used to keep 312,000 homes warm in winter.
"The carbon fines associated with this development is estimated to be approximately €80m per annum and without any effort to mitigate the greenhouse gas effect of this development, this will equate to €1m per employee within the centre. This carbon fine will be required of the Irish taxpayer," he added.
But what could motivate a businessman to file endless planning appeals? McDonagh's Ecologic Data Centres owns land in Newtownmountkennedy, County Wicklow, zoned for data centre development. Reusing waste heat from the servers has long been one of the company's main talking points.
Despite sound theory, Ecologic Data Centres has struggled to get its own project off the ground: the company was granted planning permission in 2010, but the site remains empty.
"Neither the planning application nor the EIAR [Environmental Impact Assessment] made any reference to the effect on local businesses already granted planning permission for a data centre on the same electrical 220kV, 110kV and natural gas main as supply the Avoca River Park development," McDonagh said, referencing his own project.
Responding to the appeal, Pat Casey TD (a member of Irish parliament) told local newspaper Wicklow Times (PDF): "This is the largest investment in industry in Wicklow in generations and I am determined that this project gets off the ground. The data centre alone is a game changer for the South Wicklow region but Echelon have exciting plans for this iconic site.
"I have been working on this project with Crag Digital, now Echelon, for the past 17 months. The initial investment is over €500m and will transform this brownfield site into a major data centre with 100 megawatts of capacity in phase 1, which will in turn attract industries in the valuable technology and software sectors."
Echelon originally planned to open its first data halls in Arklow in 2021.
The appeal will be ruled on by 20 July. ®