This article is more than 1 year old
When it comes to 5G kit security, you can go your Huawei, EU tells member nations
Risk-assessment plan snubs Uncle Sam's fears, will let Euro nations freely decide where to get telecoms gear
The European Union says it has a plan for securing its 5G networks – and no, it doesn't necessarily involve forbidding the use of Huawei kit, US-style.
On Tuesday, the European Commission delivered a set of rules that will allow individual member nations to carry out their own risk assessment of third-party suppliers' 5G kit. This will include deciding on whether to include or exclude specific manufacturers. If a country, say for example, deems Huawei is safe enough to deploy, it can go for it. And if a nation is unhappy, it can snub the Middle Kingdom goliath.
In the background to this, the United States has for months been banging on about how the Chinese tech giant may be baking backdoors into its kit on Beijing's orders, allowing China's spies to snoop on the West. Germany, for one, has told the US to buzz off.
"The national risk assessments and measures should consider various risk factors, such as technical risks and risks linked to the behaviour of suppliers or operators, including those from third countries," the EU said in announcing the plan.
"National risk assessments will be a central element towards building a coordinated EU risk assessment."
The EU's blueprint calls for each of its members to draw up a national risk assessment by the end of June. Those reports will then be handed over to European Union Agency for Network and Information Security (ENISA), which will deliver a coordinated risk assessment by October 1.
From there, an EU-wide set of regulations will be created to cover things like testing, certifications, and the procedure for identifying and removing products that could pose a security risk. However, each country will get its own final say on which equipment is allowed and not allowed on its networks, as per its own national security laws.
"The resilience of our digital infrastructure is critical to government, business, the security of our personal data and the functioning of our democratic institutions," Commissioner Julian King said of the deal.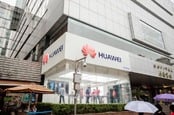 Debate around Huawei espionage fears in UK about as clear as those darn Brexit negotiations
READ MORE
"We need to develop a European approach to protecting the integrity of 5G, which is going to be the digital plumbing of our interconnected lives."
The EU's continued approach of letting its countries decide who they should buy their gear from will no doubt irk legislators in the US. The American government it trying to keep Chinese telecoms giant Huawei out of their 5G network plans over fears the company's close ties with Beijing would lead to bugged equipment and espionage.
Earlier this year, US Secretary of State Mike Pompeo suggested that Washington DC may even opt to withhold hush-hush intelligence information from America's allies that use Huawei gear in their sensitive networks.
Despite the hand-wringing stateside, the EU has thus far declined to exclude Huawei equipment outright and has pushed back against American diplomatic efforts. This latest resolution looks to be an extension of that policy, and a sign that Europe is still not convinced Huawei poses a genuine security threat. ®