Before it is subsumed by a sea of big-suited IBM blueness, Red Hat somehow managed to miss its own forecasts while turning in some otherwise sturdy financial numbers on Monday.
For the three months to February 28, its final quarter of its fiscal 2019, Red Hat reported a 14 per cent year-on-year hike in revenue to $879m, one per cent shy of its projections. It could have been better. It could have been much worse, of course.
This being Red Hat, 88 per cent of the quarterly revenue came from subscriptions: $774m, up 13.3 per cent. Almost a third of subscriptions were related to the company's application development and emerging technologies (OpenStack, OpenShift, and Ansible) portfolio, bringing in $225m in revenue for the quarter.
Turnover from training and services reached $104.8m, up 17.3 per cent year-on-year.
The top line was kept bouncing along by enterprise punters embracing the hybrid cloud: Red Hat positions itself as the bridge between new and old world tech. Its net profit for the quarter came to $139m, better than the $12m loss this time last year due to a $123m one-time tax charge.
The company said it had more than 1,300 paying customers using Ansible to automate their IT, and more than 1,000 organisations had adopted OpenShift, Red Hat's application container platform based on Docker.
Red Hat did not to hold an earnings conference call as it waits to get hitched to IBM, due to complete in the latter part of the calendar year. As such, the company didn't provide an outlook for its fiscal 2020, but its president and CEO Jim Whitehurst was on hand with a canned statement:
"Across the portfolio, our total number of customers with active subscriptions greater than $5m increased 33 per cent year-over-year in fiscal year 2019."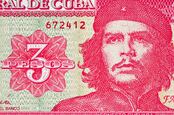 Che tiara! Revolutionary cloud commune fitted for Red Hat developers
READ MORE
He added that during Q4 Red Hat also saw a 17 per cent year-over-year increase in the number of deals over $1m.
Operating expenses for the quarter went up nearly 12 per cent to $589.9m, with jumps seen across sales and marketing costs, R&D and general and admin overheads.
Accounting for interest expenses and tax left Red Hat with a net income of $139.49m, versus a loss of $12.1m in the last quarter of fiscal 2018. The year ago loss was caused by a one-time tax charge related to the repatriation of overseas revenue under the US Tax Cuts and Jobs Act.
For the full year, Red Hat's revenue was up 15 per cent over fiscal 2018 to $3.4bn, and net profit crossed the line at $434m, up 66 per cent from $261.8m a year earlier.
The $34bn buy of Red Hat by IBM is expected to close in the latter half of calendar 2019. ®