UK pr0n viewers plan to circumvent smut-block measures – survey
'Sexit' means... more VPNs, says xHamster veep
---
Just a third of Brit smut-watchers say they will play ball with the government's planned age-check system for online adult content when it finally comes into force.
A survey of 25,000 viewers of porn site xHamster found that 34.5 per cent said they would comply with the new law, which will require people to verify they are 18 or over before accessing (some kinds of) porn.
The controversial measures were introduced in the Digital Economy Act, which gained Royal Assent in 2017, and are expected to commence at some point in April. A commencement date has been expected "shortly" for the past few weeks, but remains undefined.
A spokesman told El Reg this week: "The government, and the BBFC (British Board of Film Classification) as the regulator, have taken the time to get this right and we will announce a commencement date shortly."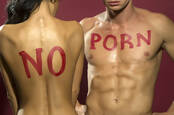 El Reg talks to PornHub sister biz AgeID – and an indie pornographer – about age verification
READ MORE
But it seems that the actual date will be of little interest, at least to xHamster's viewers, since just 25.4 per cent plan on complying and some 40.1 per cent aren't sure.
Given a list of potential ways to verify – such as credit card, driving licence, passport or a kiosk card, aka a "porn pass" – 47.2 per cent said they just wouldn't.
Instead, most users (40 per cent) plan to use a VPN to browse porn, and 3.8 per cent reckon they'll just use someone else's codes. However, a large proportion – 17.7 per cent – say they will give up using online porn.
xHamster reckoned this group would be likely to use offline material, or perhaps file-sharing or social media sites, which aren't covered by the regulation. The company's veep, Alex Hawkins, warned of the knock-on consequences.
"The data seems to show that a vast majority of porn users will abandon the UK regulations, either by leaving UK internet space, or by abandoning online content altogether," he said.
"Such a 'Sexit' of nearly 60 per cent of current adult content consumers has major implications, not just for adult sites, but for the BBFC which has designed the regulations."
Although the plans caused a fair degree of unrest among privacy, security and legal tech folks – as well as, of course, pornographers themselves – they appear to have gone broadly unnoticed by punters.
According to xHamster, some 47.4 per cent of its viewers didn't know the block was coming. This compares with 76 per cent of respondents to a recent YouGov assessment, a figure that decreased as regularity of viewing went up.
The porn site also found that most viewers were concerned that complying with the law will put them at risk of data breaches – some 74.7 per cent said this was a major concern.
The prospect of age-verification vendors collecting and storing data on people's viewing habits is also something the government has been consistently warned about, on the grounds it will be an attractive target for hackers and could ruin people's lives if exposed.
Other concerns cited by users include government intrusion (63.4 per cent), that it will drive prices up (41.3 per cent), that the government will restrict other content (41.1 per cent) and that it will be ineffective (26.3 per cent).
Those under 34 were significantly more likely to have concerns about nearly every aspect, xHamster said, and twice as likely to be concerned about possible restriction of other content, such as social media. ®