This article is more than 1 year old
DXC: Slashing costs affects ability to attract, develop and retain staff? Who'd have thunk it!
Security exec bemoans impact of cuts, confirms women in cyber recruitment scheme axed
Efforts to lure, evolve and hold on to staff are proving quite troublesome for DXC Technology's Security practice as the beleaguered outsourcing biz continues to wage war on its cost base.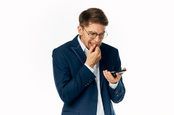 DXC Security exec: Yes, I'd have thought we'd spend more on certs and laptop kit for staff, too
READ MORE
Or so said Dean Clemons, global SC&C services leader at DXC, when hosting a conference call with his 5,000-or-so-strong workforce (also attended by The Register) on 19 March – as we revealed yesterday – to confirm redundancy proposals to expunge $60m from expenses in FY20 starting this April.
The exec said he had experienced layoffs in every quarter since he'd joined DXC Security in August last year, and admitted that chopping overheads had given his unit some challenges.
"Attract, develop and retain (ARD) activities – a tough business," said Clemons. "Hats off" to the managers who were "trying to work through growth revenue targets, annual booked revenue, total contract value, aligning hiring needs associated with that and then executing," he added.
He described the situation as "one step forward, two back, two steps forward, one back". This was felt particularly in the UK and America.
Tech is a small world and quarterly layoffs at DXC may not have been the best advert for infosec specialists to apply to the organisation. The policies around work tech refreshes and certifications may not serve as the best tactic to develop or retain staff.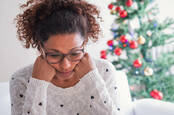 Deck the halls with ... oh, no. DXC tells staff they may not have a job in the New Year
READ MORE
In the latest round revealed by us yesterday, some 400 employees in the DXC Security arm – part of the Offering division – are expected to lose their job at some point during the next financial year. The advice to staff from management was to push any feelings of vulnerability to the back of their minds, and "keep on jobbing".
Clemons said his unit has experienced a "couple of setbacks" with regards to ARD actions, hamstrung by cost-cutting.
"I wanted to do a big move around women in cyber programme, had made a request for £340,000 to bring in some candidates and with cost take-out, some of the optics around that, I postponed that.
"But we remain committed to diversity and [the] labour pyramid, I am not backing away from it. It is just about the practicalities of where we are fund-wise, that is what it comes down to." ®