Autonomy Trial Hewlett Packard crashed Mike Lynch's thriving Brit software biz Autonomy into the ground after buying it, the former Autonomy CEO's barrister told the High Court today.
And if there was any accounting fraud on Autonomy's part, as alleged by HP, an awful lot of people would have had to turn a blind eye to it, the lawyer added.
"The suggestion Dr Lynch was in the business of conning HP to sell the company is totally unreal," Robert Miles QC told the court in London.
Back in August 2011 when HP was about to buy Autonomy for $11bn, the US megacorp "valued it at that stage on a standalone basis at some $9.5bn but together with synergies at $17bn. They were satisfied that they and KPMG carried out all the due diligence they wanted to carry out," said Miles.
The barrister continued:
It took a calculated biz risk. The strategy didn't persuade the shareholders, it backfired, and HP's management lost their nerve, they abandoned the bid sponsors, the driving force behind the deal and who could have made something of the acquisition. Instead of transforming HP, Autonomy became more embarrassing for HP than its own shareholders. So what it's done is turned on the management and sought to blame them.
Hewlett Packard Enterprise inherited the civil lawsuit against Lynch from HP when that company split in two in 2015. Four years earlier, HP had snaffled up Autonomy for billions of dollars. Not long afterwards, it wrote down Autonomy's book value by $8.8bn, accusing CEO Lynch and chief financial officer Sushovan Hussain for cooking the numbers and tricking it into splashing out on the outfit. It subsequently dragged the pair to the High Court, with the trial kicking off on Monday this week.
"There had been no attempt by Autonomy employees to inflate the company's financial metrics or mislead investors or potential buyers," continued Miles in written submissions to the judge, adding that the first thing Lynch knew about the filing of the English lawsuit against him in 2015 was when HP publicly announced it:
"A this stage, HP have not written to Dr Lynch about the alleged irregularities, and to put that very mildly its an unusual way to notify someone of a claim, particularly one running into many billions of dollars. It was designed to protect the CEO of HP and designed to do maximum damage to the defendants, which it has done."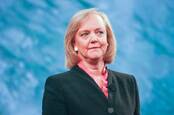 HP deployed 'Truth Squad' in post-Autonomy PR blitz to defend Meg Whitman
READ MORE
Miles also invited trial judge Mr Justice Hilyard to consider "whether there's an underlying case of wrongdoing at all," saying it was helpful to look at the accusations "on two levels" with wrongdoing being one. He said the other level was what Lynch "knew about that" and for the judge to ask himself "was [Lynch] involved in any wrongdoing?"
"If," said Miles to the judge, "one looks, for example, at the reseller claims, you're going to hear a lot of evidence about different resellers, whether there were signed agreements on the book... and so on. You'll probably be struck during the trial by the granularity of much of the material relied on. But Dr Lynch wasn't involved in any of those discussions."
The High Court is expected to hear a lot of in-depth technical evidence in the coming months about how Autonomy's IDOL software product worked as well as its sales and bundled hosting arrangements, all topics El Reg will be faithfully relaying to its readers.
The case continues, with tomorrow seeing the end of Lynch's opening arguments and a brief submission from ex-Autonomy CFO Sushovan Hussain's legal team. Hussain is awaiting sentencing in America after being found guilty of criminal fraud in the States regarding the Autonomy acquisition, though he plans to appeal. ®