This article is more than 1 year old
Humanitarian champ or sex-trafficking profiteer? Fresh sueball argues Salesforce is the latter
CRM biz accused of knowingly helping epic rise of abuse website Backpage
Salesforce, self-appointed ethical champion of the US West Coast, is facing down a lawsuit that alleges it was embroiled in the Backpage.com sex-trafficking scandal.
According to the sueball, lodged yesterday in a San Francisco court by 50 Jane Does, Salesforce was "among the vilest of rogue companies, concerned only with their bottom line".
The claims relate to Backpage.com, a site notorious for its use in the commercial sex trade. It was shut down by American authorities in 2018 after years of concerns about sex ads hosted on it, and accusations it had profited from child sex trafficking.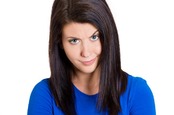 Let's get ethical, says Salesforce as revenues rocket 27% – thanks in part to US Border Patrol
READ MORE
The lawsuit (PDF) alleged that Salesforce had entered into a "civil conspiracy" with Backpage and had acted with it to deprive and violate the personal liberty of the 50 plaintiffs, levelling charges of sex trafficking and negligence at the company.
From 2013, the case alleged, Salesforce provided the "backbone" for Backpage's exponential growth and had continued to work with it despite seeing Backpage officials indicted for facilitating trafficking.
"Salesforce designed and implemented a heavily customized enterprise database tailored for Backpage's operations," the complaint said.
Without the CRM vendor's operational and marketing support and guidance, it argued, Backpage would not have been able to put its planned marketing and advertising platform into action.
"With Salesforce's guidance, Backpage was able to use Salesforce's custom tools to market new 'users' – that is, pimps, johns, and traffickers – on three continents," the lawsuit said.
"Backpage posted huge profits with the knowledge, skills, and assistance of Salesforce, who also reaped profits from its own participation in this venture."
This profit motivation led to Salesforce continuing its relationship with the dodgy firm, and further facilitating Backpage's growth "despite knowing what Backpage was being used for" the suit alleged.
The Jane Does that brought the case say they were sexually exploited through the use of Backpage, and argue that many more people than them "were raped and abused" as a result of the site.
Hookup classifieds ad sheet Backpage.com seized in Feds shutdown
READ MORE
The allegations come as Salesforce was this week named the humanitarian company of 2019 by the Bay Area Red Cross. And the firm has had no qualms bragging about its ethical credentials, including its new office for "ethical and humane" tech, despite previously being criticised for supplying software to the US Border Patrol as it oversaw an abusive immigration policy.
The court case makes much of Saleforce's public commitment to ethics, in particular its statements condemning trafficking, and claims that its tech helps fight such activity. The suit surmised: "Tell the public one thing; do another when no one is looking."
"Salesforce knew the scourge of sex trafficking because it sought publicity for trying to stop it," the suit alleged. "But at the same time, this publicly traded company was, in actuality, among the vilest of rogue companies, concerned only with their bottom line."
The 50 Jane Does are seeking unspecified damages in the case in the Superior Court of California, County of San Francisco.
A spokesperson at Salesforce sent us this statement:
"We are deeply committed to the ethical and humane use of our products and take these allegations seriously; however we don't comment on pending litigation." ®