Tough cookies: MEPs call for EU websites to be scrubbed of trackers
It's not a great look for the home of GDPR, y'know
---
MEPs have urged the Council of the European Union and the bloc's data protection board to take action against cookies following a report about widespread use of commercial trackers on EU websites.
The report, published earlier this month, found that all but three EU member states' main government websites were littered with undisclosed commercial ad-tech trackers from a total of 112 companies.
Dutch MEP Sophie in 't Veld and German MEP Birgit Sippel made it clear in letters issued yesterday that they were concerned about the impact this would have on people's rights and trust in EU institutions and laws.
89% of official gov websites & 52% of public health websites of EU member states allow companies like @Google @facebook to track people's online behavior🙄 EU MS must protect their citizens& speed up #ePrivacy negotiations. My& @BirgitSippelMEP's letter to @EUCouncil & @EU_EDPB⤵️ pic.twitter.com/P7KE5LuIuw

— Sophie in 't Veld (@SophieintVeld) March 27, 2019
"Does the Council agree that if citizens are even being tracked on official websites of the government, the current tracking business model... poses a threat to the fundamental rights of citizens and therefore needs to be ended?" the pair asked Alexandru Petrescu, minister of communications and information society in the Romanian presidency of the Council of the EU.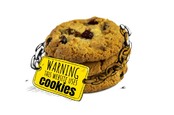 Public disgrace: 82% of EU govt websites stalked by Google adtech cookies – report
READ MORE
In a separate letter, they asked Andrea Jelinek, the chair of the European Data Protection Board (EDPB), if she felt the use of such commercial trackers violated the General Data Protection Regulation and what "concrete action" the EDPB would take against this use of cookies.
"Given the very detrimental consequences for citizens' perception on the extent to which GDPR can protect them against the advertisement industry, even on government websites... it would be necessary for these practices to be ended as soon as possible," they said.
The pair also urged Petrescu to push for a quick adoption of the very delayed ePrivacy Regulation, which was developed alongside the GDPR and will cover communications data rather than personal data.
They said it was "high time" for the council to act, with other member states, to come to a final agreement on the text – which was approved by the European Parliament last year – so that it can move on to the next stage of negotiations.
"Will the Council speed up internal negotiations on the ePrivacy Regulation proposal in order to reach a General Approach soon, so that Parliament and Council can go to trilogue in September?" they asked.
The report found 112 companies gathering info on users' browsing habits, with adtech trackers found on all main government sites except for those of Spain, Germany and the Netherlands.
A separate assessment of public health service sites found that 52 per cent of the main landing pages for questions related to conditions such as pregnancy, HIV and alcoholism had commercial trackers on them.
The survey didn't include trackers associated with the Google Analytics platforms, but nonetheless found that Google was prevalent, making up three of the top five trackers on government sites and two of the top three on health sites. Now there's a surprise. Not. ®