This article is more than 1 year old
Citrix mysteriously quiet amid whisperings of senior layoffs: Executives, teams logged out, it is claimed
Ax falls on staff as customers seemingly slow to embrace subscription model
Virtualization and networking biz Citrix has been quietly cutting jobs in California, North Carolina, and Florida, in the US, The Register has been told, but the company refuses to comment on the claims.
We heard earlier this week that Manoj Raisinghani, the VP of product marketing for networking, analytics and security at Citrix has been let go, along with two others who reported to him in Santa Clara, Calif.
We reached Raisinghani by phone to ask about this but he declined to comment on whether or not he's still with Citrix, saying the issue should be taken up with corporate media relations. Multiple calls and emails to Julie Geer, senior director of corporate relations, went unanswered earlier this week.
We called Citrix's operator in its Santa Clara office and the receptionist could not find a number for Raisinghani. His email address at the company remains functional; we understand that executives as a courtesy may be been given a few days to clear out, unlike lower level workers who tend to lose network access and authorization soon after receiving a pink slip.
On Friday, a source informed us that California-based senior director of business strategy, Christine Harkin, along with eight members of her team have been laid off. Attempts to reach Harkin by phone and email were unsuccessful. The Citrix operator said Harkin had no phone number in the system but could be reached by email. We've also heard it's just a member of Harkin's team who was ousted. We're trying to get clarification.
We also tried to reach multiple other Citrix executives associated with these individuals – Barry Cowen, VP of brand, Calvin Hsu, VP of product marketing, Tim Minahan, chief marketing officer, and PJ Hough, chief product officer – but have received no response.
Someone doesn't know what communications means
After repeatedly asking the Citrix communications team to comment, and emailing CEO David Henshall to find someone more communicative than the silent comms team, we did manage to reach Geer by phone Friday morning. She said only that she could not comment.
So if these reports of layoffs are incorrect, Citrix has passed on the opportunity to rebut the layoff claims. We called Geer again to be extra-double sure that the the company had an opportunity to be heard, but she did not respond.
Earlier this month, a Citrix spokesperson denied plans for layoffs and said the company was hiring in Raleigh. A company that is hiring, however, may still be letting people go.
As of Friday morning, Citrix has not filed a Worker Adjustment and Retraining Notification (WARN) notice with California's Employment Development Department. Under California law, layoffs affecting 50 people or more at companies employing more than 75 people need to be disclosed to the US state.
Citrix also did not show up on Florida and North Carolina WARN notices published so far. If the company is laying off people as claimed, it may be trying to keep the numbers below the WARN notice threshold to avoid reporting requirements.
Tales of woe
Online employment forum The Layoff includes anonymous posts echoing what we've been told. One says, "I was just let go at lunchtime in Fort Lauderdale. There was a line of about 8 people waiting for HR to provide them with a severance package. It was a total bloodbath today. I saw many crying and walking out with boxes of their belongings, shamed out the door by security."
The Register has been unable to confirm this; Citrix won't comment.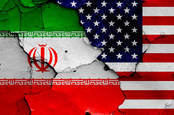 Iranian-backed hackers ransacked Citrix, swiped 6TB+ of emails, docs, secrets, claims cyber-biz
READ MORE
Another anonymous forum participant suggests a possible reason those laid off may be reluctant to speak up: It's alleged the company has made severance packages conditional on not speaking to the media. We asked Geer specifically whether this is accurate but we've received no response.
The reason for the layoffs, a source tells us, is that there's been a revenue gap trying to get perpetual licenses to convert to subscriptions, mostly in cloud hosted services. "They are trying to boost revenue by putting people on annual contracts but there is a ramp-up and they are not meeting projections," the source said.
This may be due to a decision last year to get rid of the NetScaler brand. According to our source, those let go include individuals behind the brand change. "Changing the names of the products to generic names makes them unfindable in search as no one thinks of Citrix for a NetScaler product, so digital marketing would suffer," we're told.
In January, Citrix reported profits of $166m, up from a loss of $284m for the same quarter the previous year. ®