Risky business: Data cloud outfit Cloudera bares all to investors with annual report
Firm warns of $1.1bn deficit, continued net losses after Hortonworks merger
Cloudera has an accumulated deficit of $1.1bn and warned in this year's annual report that it expects to continue making a net loss "for the foreseeable future", especially as it splashes extra cash on its merger with Hortonworks.
Annual reports, or 10-K forms, filed with the US Securities and Exchange Commission (SEC) are a refreshing insight into the reality of the risks companies know they face – rather than the PR bluster typical of most other missives.
In Cloudera's report (PDF), it points to concerns about the sustainability of being an open-source software company, "intense competition" from a variety of companies and potential issues resulting from its recent merger with Hortonworks.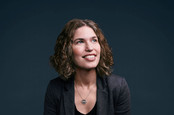 Cloudera's machine learning head honcho: Collaboration? Data scientists have heard of it
READ MORE
It also said it expected to continue to incur net losses for the "foreseeable future", having done so since being founded in 2008. It has racked up net losses of $192.6m, $369.7m and $158.4m for the years ended 31 January 2019, 2018 and 2017, respectively.
Cloudera is all too aware of its financial situation; last month, chief marketing officer Mick Hollison told The Register that the firm wanted to be turning over $1bn within the next 18 months, in the hope it will be rewarded by Wall Street.
But the firm's annual report noted that it had also accumulated a $1.1bn deficit of 31 January 2019. It said, though, that this reflected "substantial investments" in efforts to bring in new customers, develop its product and platform and contribute to the open-source development community.
More recently, it has incurred substantial transaction costs during its merger with Hortonworks and said it expected to see further increases in the cost of revenue and operating expenses as it tries to integrate Hortonworks' platform.
The report added that the integration of the platforms – which it acknowledged may continue to operate independently for some time – posed "significant challenges".
This included that it "may not be successful at integrating the independent platforms or realizing the anticipated synergies and other expected benefits of the merger".
The integration will also require "significant management attention and resources", and customers may be unwilling to purchase or expand consumption in anticipation of an integrated platform.
Other issues resulting from the merger are problems of cross-selling to the other firms' customer base and the extra cost of having effectively doubled its staff base overnight. As of 31 January 2018, Cloudera had 1,648 employees – this rose to 2,947 on 31 January 2019, of which 1,377 are Hortonworks staffers.
"New hires require significant training and may take significant time before they achieve full productivity, especially as the legacy Hortonworks sales personnel and legacy Cloudera sales personnel learn to sell products previously offered by the other company, as well as new offerings developed by the combined company."
Further concerns cited are "intense competition" from public cloud providers, legacy data management product providers – HP, Oracle, IBM and Teradata are named – along with strategic and technology partners that also sell competitors' tech.
One advantage larger firms have is a "substantially broader and more diverse" product base, Cloudera said, and the fact they can undercut or dissuade customers from choosing Cloudera, for instance by selling at zero or negative margins, bundling products or offering closed tech platforms.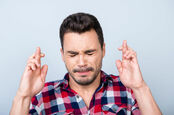 Cloudera sets its sights on $1bn revenues after Hortonworks slurp gave Wall Street the willies
READ MORE
The firm also noted that it derives "substantially all of our revenue from a single software platform", meaning that failure to satisfy customer demand would adversely affect the business and its finances.
Another issue is that Cloudera is an open-source software firm, which means it's possible for competitors to develop other products and reduce demand and that it has somewhat less control over development.
Cloudera doesn't control the future of tech development in its own platform components, it said, and does not employ most of the members of open-source project management committees that are responsible for oversight and evolution of important codebases.
Elsewhere, the firm discussed the inherent risks in international expansion, that data security incidents in the wider sector could damage public trust, and that there was always a risk the data management market might stagnate. ®