Analyst: About NetApp's HCI prospects... Yes, it does HCI. We'll even get some digits soon, OK?
From nowhere to somewhere with numbers coming any time now, promise, maybe, um...
---
An industry analyst has claimed that revenue numbers for NetApp's hyperconverged product, absent so far, could appear soon.
Aaron Rakers, a senior analyst at Wells Fargo, met NetApp's EVP and CFO, Ron Pasek, and has told investors they should be able to clap eyes on NetApp HCI numbers soon. Specifically he predicted the segment would begin to increase its contribution to the firm's revenue towards by next year.
The firm reported its third quarter of fiscal 2019, the three months to 25 January, on 13 February.
Rakers said his discussion with Pasek suggested that NetApp has seen positive momentum in the size of its clustered node deployments. Twinning its HCI with its Data Fabric public/private cloud integration software will help NetApp's customer base look more warmly on its HCI product.
The HCI product is SolidFire, a scale-out, all-flash storage platform designed for large-scale infrastructure with separate clustered compute nodes, unlike classic HCI, which converges compute and storage nodes.
As El Reg's storage desk understands it, NetApp has essentially said if it quacks like an HCI duck, walks like an HCI duck and swims like an HCI duck, what does it matter if its integrated wings are separate from its body?
NetApp appears to have turned compute and storage separation to its advantage, saying you can scale the two independently, unlike classic HCI systems.
It divides classic HCI into two camps:
Hypervisor + Storage in a Virtual Machine (Nutanix & HPE SimpliVity): This architecture, according to NetApp, relies on a specialized storage VM (controller VM or CVM) with each node in the cluster running a hypervisor on bare metal (x86 server) with each hypervisor instance having a dedicated storage controller VM running the storage services across the cluster.
Integrated Hypervisor + Storage (VMware vSAN; Dell | EMC VxRAIL): This architectural approach involves integrated storage functionalities / services into the hypervisor, or thus eliminating a dedicated storage controller VM. VMware can do this given their control over the VMware ESXi hypervisor.
Nutanix and Dell EMC dominate the HCI market in revenue and market share terms, with NetApp not even appearing in the Gartner integrated systems magic quadrant.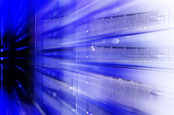 Azure Stack HCI arrives for those who like their apps virtualised rather than cloudy
READ MORE
Rakers has said he sees NetApp's independent hypervisor and storage approach as aligned to composable infrastructure.
El Reg believes that NetApp's HCI, with deployments starting with a six-node cluster (four all-flash storage nodes + two compute nodes) is inherently enterprise in nature and thus locked out of the remote office/branch office (ROBO) market, which is the bulk of the HCI market.
NetApp's HCI datasheets currently list scalability of up 104 nodes (up to 64 compute nodes plus 40 all-flash storage nodes) – which is definitely enterprise class. The Sunnyvale firm competes with Datrium, which also separates compute and storage nodes in its systems.
El Reg can't see NetApp's HCI becoming a significant player in the broader market unless it produces entry-level products and the Data Fabric integration proves to be overwhelmingly attractive. ®