This article is more than 1 year old
Quadsys exec who hacked rival firm's database in 2016 convicted of assault
Community work order slapped on infosec biz MD Paul Cox
The managing director of security reseller Quadsys, who pleaded guilty to stealing sensitive data from a rival some years back, has again appeared in front of a judge, this time to admit assault.
Paul Cox, 44, of Terrett Avenue, Oxford, appeared at the local magistrates' court on 5 March.
A court clerk confirmed Cox admitted assaulting a man on 25 August last year. As such, he was made subject to a community order to complete 80 hours of unpaid work over the next 12 months.
In addition, Cox was told to pay £100 in compensation, £85 to fund victim services and another £85 for court costs.
El Reg called Cox for comment about the case. He responded: "Why do you need to know that? Who is giving you this information? I'm happy to talk but who is giving you this information?"
"If you aren't going to say then I am not going to talk to you," he added, before hanging up on us.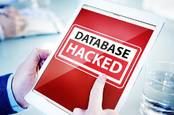 Bosses at UK infosec biz Quadsys confess to hacking rival reseller
READ MORE
Cox was one of five Quadsys employees that in July 2016 admitted securing unauthorised access to computer material under to section 1 of the Computer Misuse Act 1990.
The court heard at the time that Cox and his defendants were accused of stealing sensitive customer and pricing information from rival Oxfordshire-based reseller ITB.
The Quadsys Five pleaded not guilty to computer misuse with intent. A charge of blackmail was levelled only at Cox, to which he pleaded not guilty.
Cox and co-defendants Alistair Bernard, 38 at the time, of Bampton Road, Aston, and Paul Streeter, 40, of Blakes Avenue, Witney, were sentenced to 10 months in prison, suspended for two years. The three were put under curfew for three months and told to complete 150 hours of community service and fined.
Steve Davies, 34, of Yeats Close, Oxford, was sentenced to nine months in prison, suspended for two years. He was also handed a community service order and made to pay a £150 victim surcharge.
The last defendant, Jon Townsend, at the time 36, of Pensclose, Witney, was given a 12-month community order and told to complete 275 hours of unpaid work. He was given a three-month curfew and told to cough a victim surcharge of £60.
Cox and Streeter were also banned from holding company directorships for 12 months. The pair resigned as Quadsys directors on 3 October 2016 and both were reappointed in November the following year, according to filings with UK biz repository Companies House. ®