Google UK forks out £65m tax in 2018, a boost of 40% on previous year
Increase in tax payout comes as UK.gov threatens digital sales tax on revenues
---
Google's UK business paid £65.3m tax into the British government's coffers in its 2018 financial year, almost 40 per cent more than in the previous 12 months.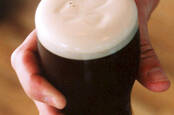 Ireland's tax arrangements are as clear as a pint of Guinness
READ MORE
The UK arm of the search and ads giant, which employs about 3,500 staffers in the nation, this week reported its results for the year to 30 June 2018 (PDF).
They showed an 11 per cent increase in revenues, from £1.27bn to £1.41bn – although Google doesn't book ad revenues in the UK, but is rather paid for providing services to the larger group's companies. The results said the revenue "associated with R&D activity" during the 2018 fiscal year made up £426m of that £1.27bn. As for the other services to other group companies, these are not listed or broken down. Google, of course, houses its European HQ in tax-friendly Ireland.
The firm reported a 22 per cent boost in pre-tax profits from £200.6m to £246.3m. And – unlike some tech titans' UK operations – Google UK paid out a decent wodge of cash to HMRC, some £65.3m, which was up 38 per cent on its £47.4m in the 12 months to 30 June 2017.
However, Google UK also deferred a sizeable chunk of its initial UK tax bill in 2018 – some £7.3m, compared with £1.3m for 2017. Overall, the tax payments left Google with a profit of £180.7m.
By contrast, figures released by Amazon last year showed it paid £1.7m tax on profits of £72.4m – or 2.3 per cent. Such efforts have brought digital firms under the spotlight from governments that argue existing tax frameworks mean they miss out on the value generated by UK users as revenues are zipped overseas.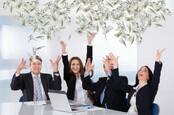 Squeezing more out of slippery big tech may even take tax reforms
READ MORE
The UK's proposed charge is a 2 per cent levy on the UK revenues of parts of digital businesses that derive "significant value" from UK users. A consultation on the plan closed in February.
Google's financials also show that the amount it spent on UK-based staffers increased between 2017 and 2018, from £656.8m to £829.1m. This was predominantly down to social security payments increasing from £65.3m to £80.3m and a rise in wages to £388.1m.
Part of this will be due to an increase in staff numbers, with the number employed by the firm rising from 3,280 to 3,658. Most of these – 1,783 as of 30 June 2018 – are in R&D, while 1,400 or so work in marketing and the remaining 400 in management and admin.
Under the heading "Principal risks and uncertainties", the report noted that those businesses in the larger Alphabet group to which Google UK provides services are the ones that make most of their revenues from advertising – meaning a reduction in spending could seriously harm them, and by extension, Google UK.
The report also reveals further details of Google's construction project at King's Cross in London, which it is rumoured will be longer than the Shard is tall when building has completed.
A 999-year lease was bought from the Kings Cross Central Limited Partnership in 2013, and as of 30 June 2018, the total cost of the land was £290m. During 2018, all of the piles work had been completed on the project. ®