This article is more than 1 year old
International Bullying Machine? Big Blue seeks exposure of corporate canary
Laid-off litigant must reveal source of damning document in age discrimination row
IBM has demanded the name of the person who leaked an internal document that appeared to show the company was deliberately targeting and firing older workers.
The demand by Big Blue's lawyers comes in a lawsuit brought by one of those that was pushed out, Jonathan Langley, who is suing his old company for age discrimination
Not only does IBM want to know who provided the document but it wants Langley to pay its legal costs for the discovery effort, as sanctions for refusing to cooperate during a prior deposition.
If IBM's proposed order [PDF] is granted by the court and survives any challenge, Langley could be forced to pay to fly company attorneys from New York to Texas, to lodge them, and for their time to conduct another deposition. The amount could easily be thousands or tens of thousands of dollars, giving typical billing rates.
The judge handling the case, we're told, has resisted ruling on IBM's proposed order to compel testimony and impose sanctions, in the hope that the parties will work it out for themselves. But given the stakes involved – exposing the document source to potential retaliation or litigation – an accord seems unlikely.
The plaintiff's attorneys have accused IBM of withholding discovery information too. Back in January, Langley's legal team filed a motion to force IBM to produce documents that might substantiate his claims. Shortly thereafter the judge rejected the full range of documents requested but ordered IBM (PDF) to provide documents within the allowed scope – which means IBM's Hybrid Cloud Group for the time being.
While Langley's attorneys may be limited in the scope of their discovery requests, IBM's exposure to age discrimination claims is quite broad. A 2018 report from ProPublica and Mother Jones found that IBM targeted workers for layoffs in a way that disproportionately affected older workers. Lawsuits followed in California, Texas, New York, and elsewhere, alleging systematic age discrimination at Big Blue.
IBM continues to maintain its dismissals and layoffs have been lawful.
Is the law an ass?
It's not clear that Langley has a sufficient legal defense to refuse to hand over the name. His lawyers claim "informant's privilege" but IBM has argued in response [PDF] that it only applies within government and not when applied to a private company. He also can't claim immunity under shield laws, IBM claims.
In a phone interview with The Register, employment lawyer Cliff Palefsky, a partner at McGuinn, Hillsman & Palefsky in San Francisco, said he doesn't think it's unusual to ask where the document came from.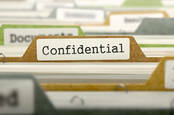 IBM insists it's not deliberately axing older staff. Internal secret docs state otherwise...
READ MORE
"The notion of paying for the defense expenses," he said, "it can be done as a sanction. If you're in a deposition and you refuse to answer without a legitimate basis, it's not unusual to pay sanctions if the costs are reasonable."
Palefsky said there's no privilege he's aware of to protect a source in this situation if you're not a reporter under shield laws.
Wendy Musell, a partner at the civil rights law firm Stewart & Musell, said that while seeking monetary compensation seemed like overreach, it seems likely that Langley will have to provide some information to IBM.
"I think ultimately the plaintiff will ultimately need to describe the basis of his whistleblowing, how he came to understand the basis of his whistleblowing and any witnesses and documents that support his allegations," she said in an email to The Register, noting that "this has a chilling effect on both bringing whistleblower claims, as well as witnesses coming forward with documentation that may support the plaintiff without a court order to do so." ®