This article is more than 1 year old
Unionised BT workers reject plans to revamp pay, grading structures
Prospect cheers as members vote against telco's People Framework
Members of the Prospect trade union at BT have voted overwhelmingly to reject the telco's so-called People Framework proposals to overhaul the pay and grading structure.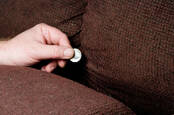 BT's outgoing CEO: He's officially gone, but he'll score £1m in pay, pension until Oct
READ MORE
Former BT CEO Gavin Patterson – who left in February but will still receive salary and pension contributions until October – hatched a multi-year plan last summer to axe 13,000 staff. Even deeper cuts could be put forward by new boss Philip Jansen.
Prospect advised members working at BT to turn down the company's final offer on its People Framework via a ballot that was introduced on 13 March and closed yesterday, and 96.3 per cent of those individuals rejected it.
The framework will introduce new pay and grading, and initiate a new and "less transparent pay review system" for staff working at all levels of the organisation, said the union.
"The rejection of the ballot by BT members gives a clear message to CEO Philip Jansen that he is not bringing his staff along with him in his future vision for BT," said Prospect national secretary Noel McClean.
"The People Framework does nothing to enhance the security, transparency and visibility of what BT is offering its committed workforce, and leaves employees with more questions than answers. At worst, workers could be fired and re-hired."
McClean said the knowledge, skills and legacy of BT will be "vastly reduced" under the process, also affecting "local jobs and grassroots technology industries supporting local economies".
A BT spokesman sent us a statement:
We are naturally disappointed but unsurprised by this ballot result. It remains our preference to reach an agreed way forward with Prospect and we will continue to work with Prospect on implementing our plans.
According to week-old reports in both The Sunday Times and Bloomberg, Jansen may look to throw another 25,000 employees onto the employment bonfire, a claim BT has since denied. In addition, BT may well consolidate office space to 30 "strategic" sites, though it is not yet clear which will be chosen.
Patterson's job-cutting blueprint is forecast to save £1.5bn in costs, and included shuttering BT's central London HQ in St Paul's, a building it has resided in since 1874.
BT was employing 106,000 staff as of last May when the mammoth expense purge was first announced. ®