The Massachusetts Institute of Technology (MIT) says it will no longer work with ZTE or Huawei as part of a larger ban on doing business that have been accused of nefarious behavior.
The prestigious tech and engineering school said this week it was dropping its contracts and projects with both companies over the accusations that both have violated US trade sanctions.
"At this time, based on this enhanced review, MIT is not accepting new engagements or renewing existing ones with Huawei and ZTE or their respective subsidiaries due to federal investigations regarding violations of sanction restrictions," MIT vice president Maria Zuber said in a statement. "The Institute will revisit collaborations with these entities as circumstances dictate."
Both ZTE and Huawei have been the subject of extensive US government sanctions after intel agencies sounded alarms that the two Chinese telcos were uncomfortably close with that country's authoritarian government and were likely to be coerced into using their equipment to spy on the US and its alies.
In addition to dropping contracts and projects with Huawei and ZTE, Zuber says MIT will be instituting new rules on any projects involving people and organizations based in China, Russia, and Saudi Arabia.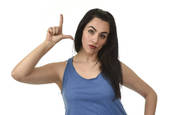 Take that, America! Huawei flips Trump & Co the bird after reporting double-digit % rise in sales and profit
READ MORE
While the university has stopped short of an outright ban on any work with the three countries, Zuber says that all three nations will be subject to stricter "elevated risk" review processes. This means that any MIT project requiring staff to go to or work with a person or group in those countries, as well as any funding originating in those countries, would have to go through additional screening before getting the green light.
"Special attention will be paid to risks related to intellectual property, export controls, data security and access, economic competitiveness, national security, and political, civil and human rights, as well as potential impacts on the MIT community, consistency with MIT's core values, and alignment with MIT's academic mission," Zuber said of the move. "As international circumstances change, the list of countries subject to this additional review may be modified."
The additional review will be broken into three phases. First, the project will be looked at by a special "international coordinating committee" before being handed over to a specially-appointed investigator who will look at any risks posed. After that, a second and third review phase will call in an advisory committee and senior risk group who will also have to sign off on the project before it can go forward.
While MIT is far from the only game in town for tech companies looking to partner with academia, the school's influential status could lead other universities, such as Stanford or CalTech, to follow suit and introduce more restrictive policies of their own. ®
Similar topics