Memory slump and smartphone boredom deliver one-two punch to Samsung's bottom line
Did someone say perfect storm? Well, here we are
Slowing smartphone sales and low demand for DRAM and NAND memory have taken their toll on Samsung.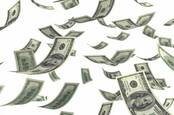 DRAM, Samsung, these profits are on fire, NAND ain't that the truth
READ MORE
The chaebol issued earnings guidance for the first calendar quarter of 2019 this morning.
Samsung has now forecast operating profit for the quarter ended 31 March of 6.2 trillion Korean won ($5.5bn) – a massive 60 per cent year-on-year drop from the 15.64 trillion won of Q1 2018 (PDF).
Analysts have noted that the predicted operating profit would be Sammy's lowest since the 5.2 trillion Korean won it reported in Q3 of 2016, in the wake of the firm's recall of its fiery Galaxy Note 7 handsets.
The vendor also expects consolidated first 2019 quarter sales of 52 trillion Korean won ($45.7bn). That's down 14 per cent down on its year-ago Q1 revenue of 60.46 trillion Korean won.
As well as its own smartphone biz, the company supplies displays and memory chips to other gadget firms like Apple. A year ago, sales in those departments were buoyant.
The current smartphone slowdown, however, has hit Samsung twice over. On top of that, hyperscale buyers are not purchasing as much DRAM or NAND, causing a supply glut as they use up their inventory.
That means Samsung and the other memory makers (Micron, SK Hynix, Intel, Toshiba, Western Digital) have all rolled back their output to better match the drop in demand. DRAM and NAND chip prices have slumped in response.
We'll see the real damage when Samsung reports its full results later this month.
Samsung said it expects demand to pick up in the second half of 2019, with sales boosted by demand for its latest mobe, and will no doubt be hoping that the climb out of the slump is as fast as the fall into it, if not faster. ®