This article is more than 1 year old
Scare-bnb: Family finds creeper cams hidden in their weekend rental by scanning Wi-Fi
When Irish eyes are prying
A family staying at an Airbnb rental in Ireland made an unsettling discovery when they found their unit had a hidden camera livestreaming their stay.
The Barker Family of Auckland New Zealand were staying at a property in Cork as part of an extended trip through Europe when they spotted a hidden camera in the living room of the house.
The family of seven said the creeper cam was spotted when, shortly after arriving at the unit, father Andrew Barker (an IT security man by trade) ran a scan of the home's Wi-Fi network and spotted a live feed taken from a camera concealed within a smoke detector.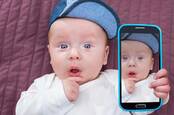 Don't panic, but your baby monitor can be hacked into a spycam
READ MORE
According to mom Nealie Barker, the family tried to bring up the matter with both the host of the unit and Airbnb, only to have the rent-a-house site dismiss their complaint. They would eventually leave the creepcam-equipped home and opt instead to stay at a local hotel.
"The Airbnb safety team investigated our complaint (we provided photos and snapshot of video feed)," Barker said of the incident.
"Their 'thorough' investigation which didn't include any follow-up with us exonerated the host, no explanation provided. The listing (with hidden camera not mentioned) is still on Airbnb."
"The safety and privacy of our community – both online and offline – is our priority," the home rental site told CNN.
"Airbnb policies strictly prohibit hidden cameras in listings and we take reports of any violations extremely seriously. We have permanently removed this bad actor from our platform. Our original handling of this incident did not meet the high standards we set for ourselves, and we have apologized to the family and fully refunded their stay." ®