No dice, comrade! Senate floats Russia-busting election law
Proposed bill would bring immediate sanctions for tampering with democracy
---
The US Senate is mulling a bill that would call for sanctions on any country caught trying to hack or influence American elections.
The Defending Elections from Threats by Establishing Redlines (DETER) Act covers any foreign nation, but focuses particularly on Russia, where Kremlin agents carried out their campaign to tip the 2016 Presidential election.
Introduced jointly by Senators Chris Van Hollen (D-MD) and Marco Rubio (R-FL), the bipartisan bill requires the Director of National Intelligence (DNI) to compile a report within 60 days of the election on whether any foreign agency or group tried to either hack the election machines or influence voters with ads or media buys.
"The one clear message we can all take away from the Mueller Report – along with the consensus of our intelligence chiefs – is that Russia worked to manipulate the American people and undermine our democratic process in 2016," Van Hollen said of the bipartisan bill.
"As we head into the 2020 election cycle, we must be vigilant against attacks from the Kremlin or anyone who seeks to follow their example."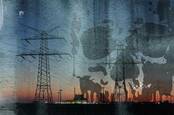 When the bits hit the FAN: US military accused of knackering Russian trolls, news org's IT gear amid midterm elections
READ MORE
Should the director find evidence of election tampering by a foreign party, that country would be subject to immediate sanctions. These could include locking down assets and restricting bank accounts held in the US, blocking investments from within the US and prohibiting trade with the culprit countries.
A separate section of the bill, dubbed Section 241, addresses the Russian Federation in particular. Among the Russia-specific provisions are calls for the White House to produce and maintain a regular report on the net worth of Russian President Vladimir Putin, and any other individuals who would potentially have an interest in meddling with US affairs.
The bill would also target Russia's Sberbank. VTB Bank, Gazprombank, Vnesheconombank, and Rosselkhozbank for economic sanctions, should the Kremlin be caught with its hand in the ballot box.
"Because the only thing that Vladimir Putin understands is deterrence, the DETER Act of 2019 makes it crystal clear to Russia and other hostile governments that the United States will respond immediately and overwhelmingly to future attempts to interfere in or undermine our elections," said Rubio. ®