This article is more than 1 year old
Huawei P30 Pro: Nifty camera tricks haven't made mobe mandatory over last year's model
It's a good, nearly great phone. But then so is the Mate 20 Pro
Review In 2018, four years after The Reg predicted (to much derision from readers) that Huawei was coming to eat Samsung's lunch, the Chinese giant appeared trotting over the horizon, wearing a bib and waving a steak knife. Huawei has run HTC, Sony and LG off the British high street, but the Korean electronics giant is clearly foremost in Huawei's sights.
Earlier this week we put Huawei's new flagship, the P30 Pro, which goes on sale today, against the latest iPhone and Samsung models. The tl;dr? Huawei's extravagant and eye-catching imaging features detract from what is a solid and trustworthy phone. But Huawei has a lot of work to do make the experience as joined up and smooth as Samsung's.
Hardware and design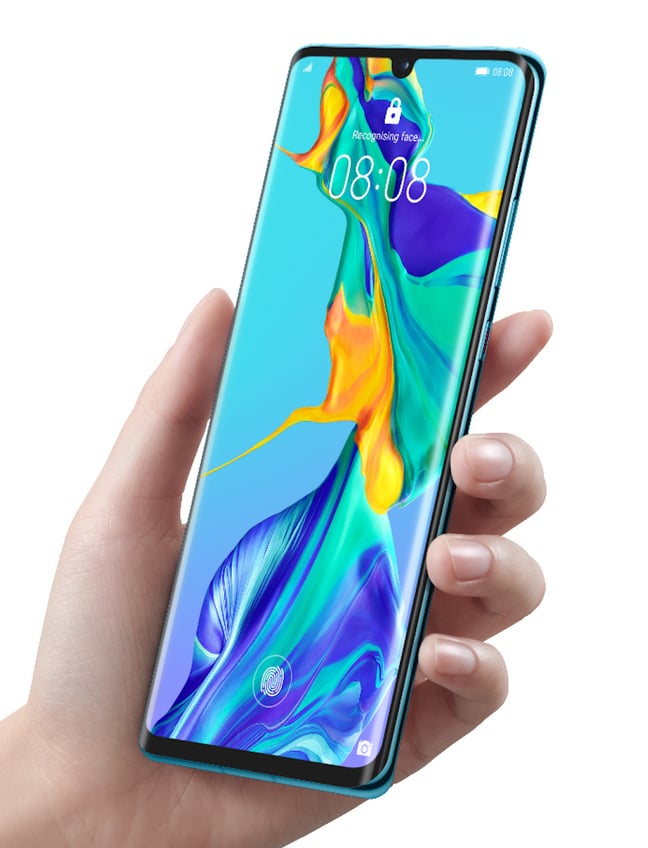 Click to enlarge
There's precious little to distinguish flagships apart today: they feature full-length displays and some kind of dubious notch or hole. Case-less, the Samsung Galaxy S10+, the Huawei Mate 20 Pro and P30 Pro appear almost indistinguishable from the front as they're almost identical in shape, size and weight too. The P30 Pro dispenses with the small front fingerprint sensor of the P20 Pro, and adds a few grammes.
In the sensor's place is an underglass fingerprint sensor. We've found these to be generally fairly reliable (note the lack of enthusiasm) - but slower than a dedicated physical sensor. There are really two delays with an underglass sensor: finding the right spot on the screen, which improves over time but is never as intuitive as feeling your way to physical button, and the unlocking process itself. Over time the Mate 20 Pro's was found to be a little faster.
While the truism that "they all look alike" is truer than ever, Huawei has worked hard on the materials to distinguish the back. The iridescent glass back panels in the "Aurora Blue" flavour is eye-catching, as is the cheerful amber red model, topped by the very fetching gradient sky blue ("Breathing Crystal") - these are unusual, classy and visually striking.
You'll find an infrared sensor on the Pro, but surprisingly, not a 3.5mm audio jack. Nor is there a USB-C audio adapter included in the retail packaging.
The imaging units protrudes, but rather less than on, say, the P20.
Performance
In fact, audio is surprisingly under par for a pricey flagship. Huawei has replaced the phone's standard call audio speaker with a system that resonates the glass. But while calls came through clear with a decent dynamic range, the volume level was much quieter than I would have liked, and the feature deprives the phone of a stereo soundstage (Huawei retains the conventional hands free speaker, but just the one).
Presumably Huawei can fix the volume issue with a software update, but compared to the miraculous stereo audio a modern iPhone can generate, it's underwhelming.
I'd like to see Huawei give its phones' audio capabilities a fraction of the attention imaging receives. Even a small fraction. The three phonemakers bulldozed by the Huawei juggernaut - LG, Sony and HTC - all gave particular attention to audio, one way or another, so the market is a little poorer.
As ever with Huawei phones, the RF performance is top class across radio categories. It picked up and retained a phone signal superbly. Call reliability shines. The phone can provide full spec LTE (including VoLTE) across both of its dual SIM slots – and can switch automatically to the network with the best signal.
It's well timed as the performance of Apple's iPhones has deteriorated significantly as a result of its dispute with Qualcomm, which obliges it to use Intel's 4G modems. Huawei claims Wi-Fi is the fastest yet – capable of 1,733Mbps. Anyone coming from a 2018 iPhone will find a Huawei a big step up.
Huawei has increased the P flagship's battery capacity to match the Mate's: at 4200mAh and with Huawei's aggressive default power management it comfortably lasted a typical day. The proprietary fast (40W) charging promises a 70 per cent replenishment in 30 minutes. This was something I could not replicate. It was fast, but not that fast, even with the Huawei MateBook's mighty charger. Huawei scores again with 15W Qi wireless charging – and the Mate 20 Pro was the first phone to feature reverse charging, something that Samsung makes much of in its S10 phones.
The phone by default runs in what Huawei calls "Power Saving Mode", but can be let off the leash for a few minutes in "Performance Mode", where it can run hot.
The Reg no longer include benchmarks in reviews as manufacturers have so many ways of cheating them. Overall performance was excellent, but lagging a little behind Apple and the latest Samsung in graphics performance.
The picture is more dubious when it comes to the overall experience, however.
Software and UX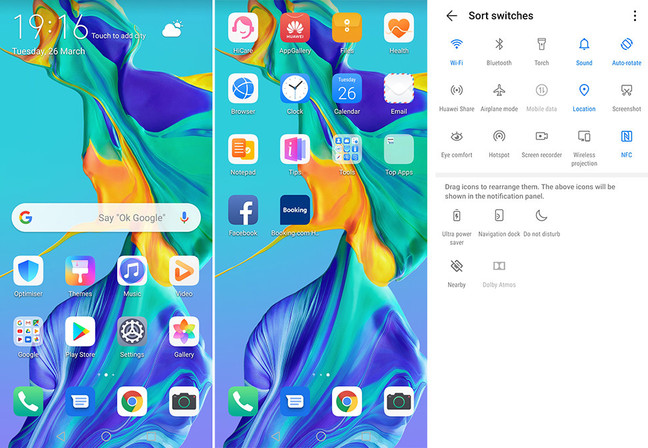 Click to enlarge
The breakneck pace of development at Huawei sees new features and services being thrown on to their devices without much in the way of explanation.
For example, Huawei now includes its own web browser – it includes an ad-blocker but so far the default search engine is Google and you can't change this to anything else. Why use it? Huawei didn't say.
The firm has its own app store, AppGallery, and a movie and TV service, Huawei Video, not yet launched in the UK. There's now also an expansive cloud photo and backup service, "Mobile Cloud". The massively irritating HiSense AI object recognition service pops up frequently, as does HiCare. The official Huawei 24-page reviewer's guide makes no mention of these services.
Samsung by contrast has been on a multi-year exercise to improve the overall experience, which was previously gaudy and slow. It's culled duplicate apps and made its own app suite leaner but more functional. Samsung's One UI redesign makes things more coherent.
Huawei has nailed the gestures, largely by ripping them straight from Apple. Samsung's gestures are more clunky by default, although you can download an alternative toolkit (swipe from the side), which I found works better.
When using EMUI as the default launcher, operation was very smooth. But it's still EMUI, which means you have to resort to dubious third-party wares to perform UI tweaks, while Samsung now makes this generally available to device owners.
Hopefully Huawei is working on a similar makeover, but our hopes have been inflated before.
Imaging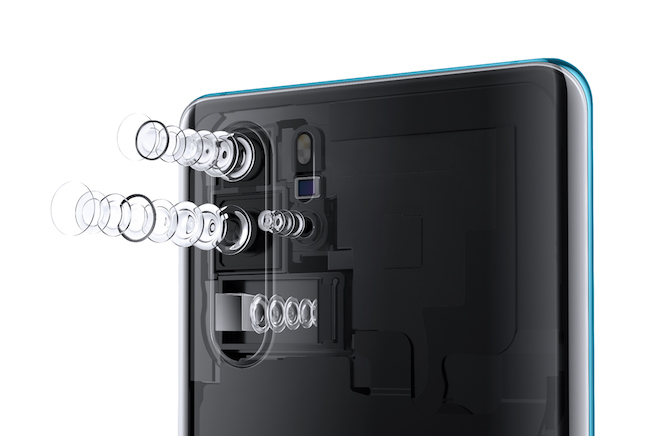 [Note - for a gallery of P30 Pro images - see the feature here.]
Imaging is where Huawei really wants potential buyers to sit up and take notice, boasting 5x lossless zoom and an improved Night Mode. Introduced in the P20 series last year, this long-exposure feature produced extraordinary, light-filled captures of poorly-lit scenes. Now it's a little better.
The camera rig here is really three optical sensors – a larger f/1.6 40MP main sensor, a 20MP Ultra Wide Angle Lens, and the obligatory 8MP "telephots" lens. Even the iPhone has one of these. The "fourth" is a ToF (time of flight) distance sensor which brings subtlety to bokeh shots.
There are some considerable accomplishments here, there's no denying it. Only the Pixel's "Night Sight" comes close to the Huawei's Night Mode. And on a couple of occasions the hybrid 20x zoom (it absurdly goes up to 50x) got a photo no other phone could have captured.
But if you've read our photo comparison feature, you'll see another theme emerge. Often the images the P30 Pro produces are lifeless, particularly those taken with 5x zoom, which drains them of character and colour. I'd rather capture the ambience of a low-light scene than flood it with light, resulting in an unnatural result. It's the emotion you remember of a nice night out, not the detail of the wallpaper. To find the iPhone consistently producing more satisfying results was surprising.
To its great credit, Huawei has listened. In 2018 it made much of its "Master AI", which recognised a scene and automatically applied a filter. This is now off by default and Huawei has made toggling it much easier – you no longer need to dive into settings. Which is just as well because the attempts at scene recognition can be pretty hilarious still. Have a gander: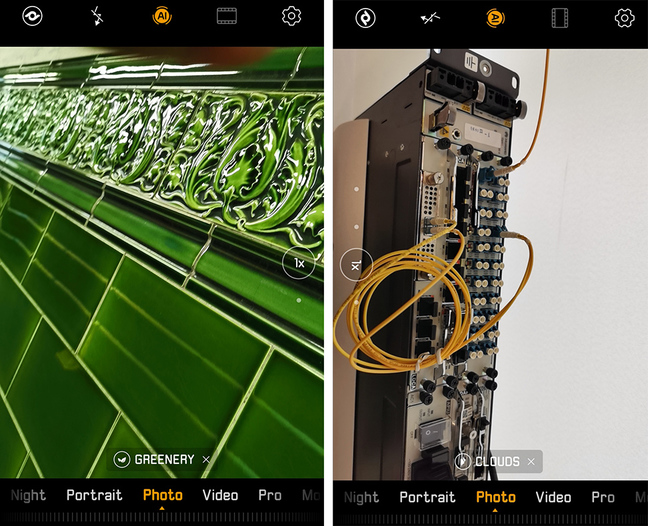 It's possible to forgive the "Master AI" for mislabelling the tiles at Regent Park station - but how did it mistake a router for a cloudy day?Click to enlarge
And despite the depth sensor - or perhaps because of it? - confusion was evident occasionally with some objects, as here: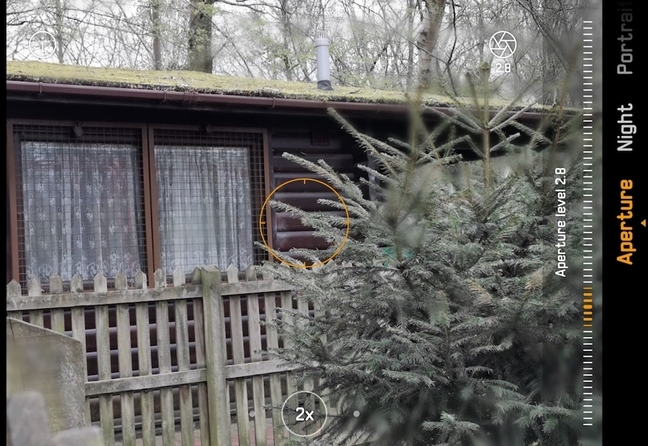 Click to enlarge
The discolouration applied to scenes – which turned the Houses of Parliament orange last year – has also been muted. Perhaps a little too muted.
On some occasions I was delighted to be able to zoom 5x, rather than the 2x the iPhone and Galaxy offer, but these were rare, and often the muted result was a little disappointing.
There's no taking away that the Night Mode and the Zoom feature "see" things your eyes can't see – but it's what you can see and then what to capture that sometimes elude the device in its current state (I received a hefty camera update while producing the photo comparison).
One major disappointment was video. I shot a school assembly on 5x and afterwards wished I'd taken either a proper DSLR, or another phone. The colours were again lifeless, and for all the AI it didn't seem to know it was a stage performance. Very little in Huawei's demonstrations concerns video, and we can see why. And for those of you keeping count, the phone won't shoot 4K at 60FPS.
That said, it did produce some gems. In addition to a sample from the photo feature are a couple of portraits I took.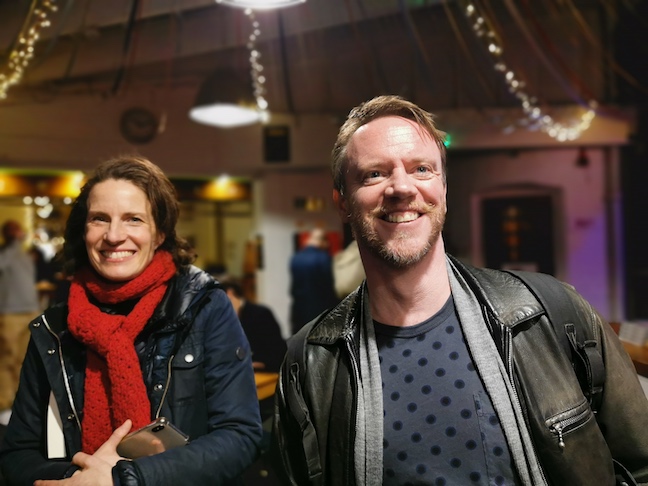 Click to enlarge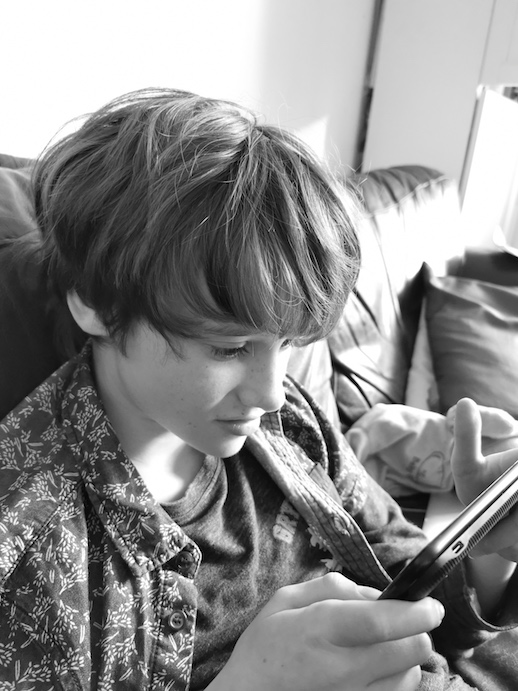 For the second, I used manual and increased the exposure to "fake" a fixed focus lens.
Conclusion
Potential buyers have two things to consider. They must weigh up Huawei's UX and services experience, which is overall patchy, with the much-improved package offered by Samsung, Huawei's big rival. Huawei has poured investment into its imaging R&D and the results can be impressive. But Samsung has really upped its game with the OneTouch UI makeover, stronger and more coherent apps, and the general availability of its GoodLock family of tweaks.
Secondly – and this applies to all purchases of new phones – every buyer must address the question: "Is this better value than last year's model?"
In Huawei's case, "last year's model" is not even six months old, and continues to sell strongly. This is the Huawei Mate 20 Pro, which entered the channels in November. It's a showcase for features that wash up in the P series a few months later, and it contains largely the same feature set as the P30 Pro – the same new 7nm Kirin 980 SoC, most of the same imaging tricks, and something the P30 Pro lacks: a very handy 3D face unlock that in daylight is as slick as Apple's. And the Mate 20 Pro can be obtained considerably cheaper than the P30 Pro.
What the P30 Pro adds is largely marginal – the enhanced lossless zoom – and if this is important or useful to you then you'll opt for this. Both are solid Android choices. Huawei has encouraged internal competition, which has helped make it a juggernaut. The Honor brand overlaps and competes with the Huawei brand. And Mate flagship competes with P series flagship. And sometimes the drawback of that is that the slightly older £799 flagship, now discounted in some places, just turns out to be better value than the £899 arriviste. So it goes. ®