Oops! Almost a year in and ICO staff haven't been handed a GDPR privacy notice yet
Data watchdog: All our staffers are 'aware' of policies...
---
The UK's data protection regulator has failed to follow its own advice, admitting a privacy notice for its own staffers – one of its key recommendations for GDPR compliance – remains "under construction".
As part of the General Data Protection Regulation, individuals have the "right to be informed", which means they should be told what personal data organisations process and why.
Guidance issued by the Information Commissioner's Office on this states: "Individuals have the right to be informed about the collection and use of their personal data. This is a key transparency requirement under the GDPR."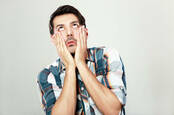 UK's info commish is having a howler: Site dies amid 'plagiarised' GDPR book scandal
READ MORE
A key part of this advice (PDF) to ensure organisations are compliant is that they should provide a privacy notice that sets out, among other things, the lawful basis and purposes for data processing.
However, the ICO appears not to have eaten its own dog food as it is still drafting a privacy notice for employees, almost a year after GDPR came into force.
In a 5 April response to a Freedom of Information request – published on WhatDoTheyKnow – asking for a copy of the privacy notice containing information about the use of personal data of staff, the body said:
"I can confirm we do not currently hold the information you have requested. The privacy notice for ICO employees is currently under construction."
Jon Baines, a data protection advisor at Mischon de Reya, said on his personal blog that he was "well-and-truly-gobsmacked" at the admission the ICO hasn't "prepared, let alone given, its own staff a GDPR privacy notice".
Baines noted the ICO's own guidance states that getting the right to be informed wrong "can leave you open to fines and lead to reputational damage".
However, the ICO's PR arm today played down the admission, saying that staff had been "made aware" of its personal data processing policies.
A spokeswoman told The Reg the ICO had "developed" a policy, but that this had had to be "updated" due to an increase in staff.
"The ICO workforce has increased by 40 per cent in the last 12 months and this has led to multiple updates to our employee policies and procedures, which in turn need to be reflected in our employee Privacy Notice," a spokeswoman said.
"All ICO employees have been made aware of the policies and procedures which cover our processing of personal information as an employer."
She said a "finalised" version of the employee privacy notice would be published on its website "in the coming days". ®
Similar topics
Broader topics