The country-sized electronics factory that is Taiwan has ramped up its production of li-ion cells designed specifically for data centre applications to meet growing demand from American cloud vendors.
According to Digitimes, large battery suppliers like Simplo Technology, Dynapack International Technology and Celxpert Energy are increasing their investment in li-ion and have all sent samples of their wares to Google, Amazon, Microsoft and Facebook.
The beneficiaries of the expanded li-ion pipeline include Taiwan's Delta Electronics, a major manufacturer of UPS systems that sources its cells from both Dynapack and Celxpert. Delta deals with both the hyperscale and enterprise markets; it operates in the UK through its European subsidiary Eltek (acquired in 2015).
LinkedIn finds friends to join its 'Open19' data centre standards effort
READ MORE
Li-ion battery backup units (BBUs) are already used in some data centre equipment to provide emergency power for short periods of time – for example, in storage systems to enable data to be offloaded from RAM to disk.
The alternative battery chemistry is also gaining popularity in traditional UPS systems, which are there to provide a few minutes of runtime for the entire data centre, enough either for the diesel generators to spin up or to ensure that data can be backed up and systems can be powered down in a controlled manner.
However, an even bigger commercial opportunity for li-ion could be presented by distributed UPS architectures, also known as Local Energy Storage (LES), with batteries mounted directly in the racks, or even in the servers.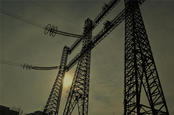 Microsoft gets data centres powered up for big UPS turn-off
READ MORE
This approach is especially appealing to hyperscale cloud vendors since it permits delivery of DC power directly into the rack, bypassing multiple power conversion steps and thus improving the overall efficiency of the facility.
Microsoft has been experimenting with LES and DC power in Azure cloud data centres for years, same goes for Facebook and Google. Distributed UPS systems are also a favourite topic for the Open Compute Project (OCP).
Thanks to the project, this technology is becoming more available: in 2014, Microsoft contributed its Open CloudServer v2 specification to the OCP, with li-ion battery packs fully integrated into server chassis power supplies. Project Olympus, in 2016, continued to refine this design. The same year, Google joined the OCP and unveiled its own take on 48V DC-powered servers. Unlike Facebook's previous Open Rack efforts, which mandated 12V power to the server, its latest design, announced last month, is being created with 48V DC power in mind.
The idea of DC power distribution in the data centre is not new, but it has been advanced by wide availability of li-ion batteries, since these cells are more resistant to high temperatures within the racks than their VRLA counterparts – the latter usually require a dedicated battery room with air conditioning.
As a bonus, li-ion batteries and LES can help eliminate certain types of data centre equipment – like static transfer switches and in-row PDUs.
The demand for li-ion in the data centre could provide a shot in the arm for the Taiwanese industry. According to Digitimes, battery manufacturers have been suffering as a result of weak demand for cells used in laptops, notingn that smartphone manufacturers usually source batteries from a select number of Chinese vendors. Samsung, the world's largest smartphone manufacturer, buys its batteries from its sister company, Samsung SDI. ®