The US government, in conjunction with a self-policing tech industry organization, will become an arbiter of web and application design, if a bipartisan bill introduced on Tuesday becomes law.
US Senators Mark R. Warner (D-VA) and Deb Fischer (R-NE) announced the Deceptive Experiences To Online Users Reduction (DETOUR) Act, which aims to ban large online service providers like Facebook and Google from using deceptive application interface designs known as "dark patterns" to manipulate online behavior.
"Our goal is simple: to instill a little transparency in what remains a very opaque market and ensure that consumers are able to make more informed choices about how and when to share their personal information," said Warner in a statement.
The bill applies to online services that have more than 100m monthly users.
Through Twitter, Warner provided a series of examples of dark patterns.
Using drop-down sections or discolored text to hide information or opt-in checkboxes? Yep, #DarkPatterns. pic.twitter.com/FWy5AG4EK9

— Mark Warner (@MarkWarner) April 9, 2019
The bill arrives, its sponsors point out, a day ahead of the anniversary of Facebook CEO Mark Zuckerberg's contentious congressional testimony last year following the Cambridge Analytica scandal, even though that data grab and cover-up wasn't directly related to dark patterns.
Coincidentally, Zuckerberg last month called for government officials to take a more active role in internet regulation. Warner appears to be doing his part with the DETOUR Act and the promise of more legislation in the months ahead to clean up social media.
Warner's concern about dark patterns dates back to 2014 when he asked the Federal Trade Commission in 2014 to look into a controversial Facebook News Feed experiment that involved emotional manipulation. The result of his request appears to be not much, which isn't surprising given the FTC's reputation for being a toothless tech watchdog and Zuckerberg's plea for government action.
Last year, it was a Norwegian consumer group that helped bring dark patterns back into focus with a report on the subject and an accompanying plea to European data authorities to address the problem.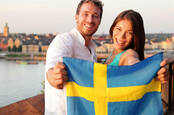 Google faces another GDPR probe – this time in the land of meatballs and flat-pack furniture
READ MORE
The plan proposed by Warner and Fischer starts by setting up a self-regulating professional standards body to figure out just what a dark pattern is and to encourage large online firms not to use them.
The FTC might become involved if covered companies failed to comply, but don't expect too much. There's a safe harbor provision that prevents the FTC from bringing enforcement action against companies that rely on the guidelines proposed by the dark pattern deterrence body, whatever it ends up being called. Also, companies would not be held liable for dark patterns implemented by the likes of ad network partners.
The bill prohibits segmenting consumers for behavioral experiments, unless they consent, and requires the disclosure of such experiments as well as the creation of an independent review board to oversee behavioral tests. It prohibits designs intended to "create compulsive usage" among children under 13. And it directs the FTC to formulate the specific rules about informed consent, the dark pattern standards group, and the independent review board that will defend against behavioral meddling.
Alongside various advocacy groups endorsing the legislation, Microsoft joined the pile-on, with Fred Humphries, VP of US government affairs, voicing support for the lawmakers' effort to protect people from deceptive online practices. So too did Mozilla, with Alan Davidson, VP of global policy, trust and security, endorsing efforts to curtail "these troubling practices." ®