Client-attorney privilege? Not when you're accused of leaking Vault 7 CIA code
Lawyer for Joshua Schulte unhappy about agency review
---
The lawyer for former CIA employee Joshua Schulte is unhappy the spy agency is allowed to review communications with her client before she receives it and has accused the agency of trying to intimidate her.
Schulte's lawyer, Sabrina Shroff, appeared in a New York court on Wednesday and argued that the CIA was abusing client-attorney privilege as well as threatening her with future legal repercussions for receiving confidential material.
"The CIA essentially has threatened us," Shroff told the judge. Asked whether the spy agency was also listening in on her confidential conversations with her client, she responded: "We don't know."
The CIA believes that Schulte was behind a massive leak of material from the spy agency that outlined how it is able to install spy software on laptops and phones. But it has been unable to prove the assertion.
Schulte is currently in jail on unrelated charges of possession and distribution of child abuse images but the CIA has made it plain he is the prime suspect in the information leak. Schulte was in charge of a server that contained 54GB of illegal content but has pled not guilty, arguing that he was running a public server and had no idea about the images.
Thanks to his work for the CIA's engineering development group and the spy agency's suspicions that he was behind the leak, he and his lawyer have been put under extreme restrictions.
Schulte's lawyer has to make a request to meet with him one week prior to any meeting. He is then transferred to a special secure area that is monitored by CCTV before being strip-searched and chained to the floor. His lawyer is not allowed to take in any equipment and must use a government-supplied computer to review any material – conditions imposed [PDF] by the judge.
But despite specific provisions that prevent jail staff from recording any audio or sharing any information with the prosecution, Shroff suspects the CIA is monitoring her meetings regardless.
Delay tactics
She is also frustrated that the court ordered that any material produced by Schulte is first reviewed by the CIA before it is supplied to her, and that the agency seems to be going out of its way to delay access, as well as frustrate her efforts to provide him with a defense.
"We are experiencing significant delay in the CIA's process of classifying our client's work product," she wrote [PDF] to the judge in March, giving the example of one document that had taken more than two weeks to be cleared. "We ask that the Court impose reasonable deadlines by which time the CIA walled individual must respond to documents given to him for classification review." She argued for a 10-day maximum.
The government responded [PDF] saying that it had no way to speed up the process because the CIA officer in charge of reviewing the material is independent from its prosecutorial team.
In court on Wednesday, the government even argued that the CIA was a "victim" in the whole process, facing criticism for doing its job of protecting national security secrets. Shroff made her disagreement known.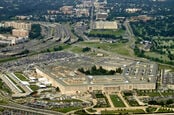 Ex-CIA man fingered as prime suspect in Vault 7 spy tool manuals leak
READ MORE
Prior to the court hearing, Shroff repeatedly informed the judge that the CIA was hindering her work "because the CIA insists that all of his written communications with counsel - down to each comment or proposed edit to any work product - must be reviewed and cleared in advance by the 'walled' CIA employee."
The walled employee has also failed to sign a Memorandum of Understanding, she complained [PDF], by "insisting on continued edits to standard language." Schoff argued for restrictions surrounding the search warrants lodged against her client two years earlier be lifted because they have contained no confidential information.
In reply, the government argued [PDF] that Schulte and his lawyer had broken an earlier agreement not to share any information in the case, accusing them of providing information to the press.
Thanks to the CIA-imposed delays, the judge delayed the start date of the trial – which was due to begin on April 8 – and instead ordered a joint conference yesterday, April 10.
Here's a solution
After Schoff outlined her frustrations at that hearing, the New York attorney prosecuting Schulte for the child abuse images charge suggested that one of his lawyers be used to review communications instead of the CIA employee, in order to speed things up.
Schoff argued that that process would make it even easier for the CIA to break client-attorney privilege. "I want to have an open attorney-client relationship with Mr Schulte just like I do with everyone else," she pleaded with the judge. "We don't want to have Mr Schulte's documents read by the CIA at all," she told the hearing according to a report from Law360.
It's unclear how the judge will ultimately decide – or whether that decision will even be made public since the entire case is under a special protective order.
The judge could simply order that the two cases – the child abuse images case and the CIA leak case – be separated. But then, of course, that would limit the CIA's ability to make Schulte's life a misery. ®