This article is more than 1 year old
As you wrap up this month's patch installs, don't forget these Intel fixes
Chipzilla kicks out firmware patches plus a side channel Spoiler alert
Intel has posted another round of firmware updates with fixes for four CVE-listed vulnerabilities.
Chipzilla's April patch load includes fixes for a pair of bugs considered by Intel to be high security risks, as well as a speculative execution bug reported by university researchers last month.
CVE-2018-18094 is an escalation of privilege flaw in the Intel Media SDK installer. An attacker with code already running on the vulnerable machine could exploit the flaw to gain higher access privileges without user interaction. Intel credited its own team with discovering the vulnerability.
The second high-risk vulnerability is CVE-2019-0163, a bug in the Intel NUC firmware for Broadwell U i5 vPro (before version MYBDWi5v.86A). Intel says that an input validation flaw can allow an attacker already on the system to raise privileges, crash the PC, or even extract confidential information from a vulnerable board. This too was found and reported by Chipzilla's own security team.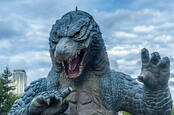 Thought you were done patching this week? Not if you're using an Intel-powered PC or server
READ MORE
CVE-2019-0162 is a side-channel information disclosure bug in Intel Virtual Memory Mapping, better known by its marketing handle, "Spoiler". As the name would suggest, the flaw would potentially let an attacker with local access suss out memory addresses of things like passwords and security keys.
As this is a side-channel hardware flaw, there was no single fix released. Rather, Intel is directing users and admins to its best practices for handling side channel vulnerabilities. Credit on the discovery was given to the Worcester Polytechnic Institute team of Saad Islam, Ahmad Moghimi, Berk Gulmezoglu, and Berk Sunar, and the University of Lübeck team of Ida Bruhns, Moritz Krebbel, and Thomas Eisenbarth.
CVE-2019-0158 is an elevation of privilege flaw found in the Graphics Performance Analyzer for Linux, a tool that allows game devs to test and fine-tune their graphics-heavy creations on Intel hardware.
While that bug also allows an attacker to achieve a high-level of access on a vulnerable box, Intel is making this a "medium" risk level because a successful exploit requires duping the user into opening an attack file (thus keeping its CVSS score score down). Intel researcher Michael Henry got the shout-out on this one. ®