This article is more than 1 year old
NPM apologizes for ham-fisted handling of recent staff layoffs
Sorry song fails to quell online discontent, rumors swirl of competition ahead
JavaScript library manager NPM on Wednesday apologized for its handling of a contentious round of recent layoffs.
The company statement, which comes a week after product manager Rebecca Turner resigned in protest, is co-signed by chief executive officer Bryan Bogensberger, chief product officer Isaac Schlueter and chief data officer Laurie Voss.
"Recently, we let go of five people in a company restructuring," the statement says. "The way that we undertook the process, unfortunately, made the terminations more painful than they needed to be, which we deeply regret, and we are sorry."
By way of explanation, the statement attributes the changes at the company to shifting the firm's source of financial sustenance from venture funding to product revenue. That requires "new levels of commitment, delivery, and accountability," the implementation of which "has been uncomfortable at times."
One again, however, the company has complicated matters for itself by failing to measure up to a yardstick of its own making. With the layoffs, NPM's statements about being compassionate and nice to one another stood in stark contrast to its actual behavior. For its declaration of regret, social media observers suggest the apology falls short of a 2015 blog post by Schlueter, one of the co-founders of the company, about "how to apologize."
In response to a question posed by The Register via Twitter, the company's former CTO CJ Silverio said, "The main thing I want to note is how NPM's statement is not an apology by [Isaac's] own standards. His blog post about apologies is very clear about the three things an apology must contain, and it seems to me that all three items were missing from that statement. It said nothing substantive. It went so far as to blame NPM's users for forcing them into the move."
Silverio added that the statement is baffling from a public relations standpoint because it reignites the conversation, but not in a way that helps the company.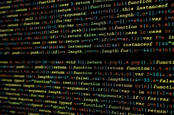 NPM clings to its cuddly image – as senior staff vote with their feet: Now longtime product boss quits JS package biz
READ MORE
For those not involved in the controversy or the JavaScript community, the social media discontent may seem like both the inevitable consequence of layoffs, which seldom occur without emotion, and a flashpoint that will burn itself out.
But NPM's effort to become a profitable business cannot easily be separated from the goodwill of the JavaScript community. Open source software development, more than many industries, depends on people getting along.
As in Hollywood filmmaking, the departure of key talent can be a significant setback to a project or organization; the difference is that in open source development, contributing actors may not even be a part of the affected company.
If NPM's actions end up alienating a sufficient portion of the JavaScript community, the result may be competition. Several people The Register has spoken with about the layoffs have suggested there's enough dissatisfaction with NPM to fuel an effort to set up a rival JavaScript package repository.
"It's extremely likely," said Silverio. "There's a lot of background chatter right now." ®