Amazon CEO Jeff Bezos has used his annual shareholders letter to throw shade at legacy database rivals, saying that while no one asked for AWS, businesses were sick of lock-in and punitive licensing deals.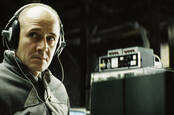 As Alexa's secret human army is revealed, we ask: Who else has been listening in on you?
READ MORE
Tech execs rarely miss an opportunity to slam their competitors, and Bezos's missive, published ahead of the annual shareholder meeting next month, is no exception.
"We heard loudly that companies felt constrained by their commercial database options and had been unhappy with their database providers for decades – these offerings are expensive, proprietary, have high-lock-in and punitive licensing terms," he said of the AWS side of the business.
Of course, El Reg has never heard complaints of lock-in or unsustainable rising costs from customers that have thrown their lot in - well a bunch of workloads at any rate - with the cloud vendors.
In another shot across the bows of old world tech players like Oracle, Bezos went on to say that companies and users should move away from relying on relational databases for everything.
"Over the past 20 to 30 years, companies ran most of their workloads using relational databases," he said. "The broad familiarity with relational databases among developers made this technology the go-to even when it wasn't ideal."
He argued that, even though the databases were "sub-optimal", long enough query latencies combined with small enough dataset sizes meant that firms could cope.
However, modern applications store increasingly large amounts of data and need low latencies to process millions of requests per second.
Elsewhere in the letter, Bezos celebrated his firm's ability to turn something no one asked for or wanted – an eavesdropping tube that you could tell to play music – into the height of desirability.
"No customer was asking for Echo," he said. "If you had gone to a customer in 2013 and said 'Would you like a black, always-on cylinder in your kitchen about the size of a Pringles can that you can talk to and ask questions, that also turns on your lights and plays music?' I guarantee you they'd have looked at you strangely and said 'No, thank you'."
Since then, though, the public has been brainwashed convinced to accept more and more internet-connected kit into their homes, as marketing types decided not to position their devices as "always-on Pringle tubes" after all.
This has left Bezos to gleefully declare that more than 100 million Alexa-enabled devices have been sold, and there are now more than 150 products with the tech built in.
In addition to the letter to shareholders, Amazon also published the list of proposals that will be voted on at the 22 May meeting.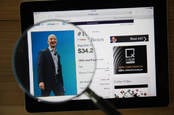 I've got way too much cash, thinks Jeff Bezos. Hmmm, pay more tax? Pay staff more? Nah, let's just go into space
READ MORE
It included one on the sale of facial recognition tech to governments, which Amazon controversially tried to stop from being voted on at next month's meeting – a move that the SEC blocked earlier this week.
Other requests include reports on Amazon's gender pay gap, sexual harassment, climate change and the management of food waste generated from the company's operations. Another proposal suggested executives' compensation plans should include metrics on diversity in the top management team.
Unsurprisingly, Amazon urged shareholders to vote against each of the proposals. ®