This article is more than 1 year old
Dutch chip equipment maker denies trade secrets theft was Chinese espionage
The first rule of China Club is don't blame China
Netherlands-based ASML, which makes semiconductor manufacturing equipment, on Thursday insisted that it had not been the target of Chinese espionage, despite the fact that six former employees with Chinese names breached their contracts by sharing trade secrets with a competitor linked to the Chinese government.
"The suggestion that we were somehow victim of a national conspiracy is wrong," said CEO Peter Wennink in a statement.
"The facts of the matter are that we were robbed by a handful of our own employees based in Silicon Valley, who had broken the law to enrich themselves. All of this occurred several years ago."
ASML's statement follows a report from Het Financieele Dagblad, a news publication based in the Netherlands, that identified electrical design automation biz XTAL, a company sued by ASML in 2016 for trade secret theft, as a subsidiary of China-based Dongfang Jingyuan, said to have ties to the Chinese government.
ASML's trade secret lawsuit concluded in November 2018 when a Santa Clara County jury returned a $223 million verdict against XTAL, which is now bankrupt. The jury found that XTAL employees had deliberately violated their contracts and misappropriated ASML's Tachyon SMO (Source and Mask Optimization) software for semiconductor lithography equipment.
ASML's customers include the world's leading chip makers, such as GlobalFoundries, Intel, Samsung, and TSMC.
In his statement, Wennink pushes back at the suggestion ASML should avoid doing business in China, noting that the six former employees named in the lawsuit – Song Lan, Wanyu Li, Hua-yu Lu, Zongchang Yu, Jiangwei Li, and Jie Lin – have different nationalities and that XTAL's funding came from South Korea as well as China.
"We resent any suggestion that this event should have any implication for ASML conducting business in China," he said. "Some of the individuals happened to be Chinese nationals, but individuals from other nations were also involved."
Different trade blocs and IP
Wennink's caution not to cast blame coincides with efforts by European and Chinese officials to improve international relations. Two days ago, the European Union and China reaffirmed their Comprehensive Strategic Partnership, a trade agreement discussed at the 21st EU-China Summit. In the joint statement from the trade representatives, both European and Chinese officials agreed on "the importance of following international standards in intellectual property protection and enforcement."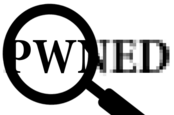 ASML‬ plays down mystery hack attack
READ MORE
"We are encouraged by the recent constructive talks and agreements between the European Union and China that China will step up its efforts to respect and protect corporate intellectual property of non-Chinese companies, including effective enforcement actions," he said. "We will be even more encouraged when we see these materialize in Chinese law and jurisprudence."
Such conciliatory language contrasts with the attitude of US government officials, who see China as the number one threat to intellectual property.
In November, Jeff Sessions, Attorney General at the time, announced an initiative to fight Chinese economic espionage. "Chinese economic espionage against the United States has been increasing—and it has been increasing rapidly," he said.
But as far as ASML is concerned, that trade secrets theft case was just employees behaving badly. ®