A former Oracle NetSuite account executive has sued the database giant claiming that he was discriminated against because he was Hispanic.
The lawsuit [PDF], filed Friday on behalf of plaintiff Mark Garcia, in the US District Court in Austin, Texas, alleges that Garcia's white female supervisor exhibited racist, discriminatory behavior during the few months Garcia spent selling enterprise software for Big Red.
According to the complaint, Garcia - during a one-on-one meeting with his supervisor in March 2018 - explained that he was focusing his sales efforts on major cities in Texas, including Dallas, Houston, San Antonio and El Paso.
The supervisor's response, it's alleged, was to tell Garcia, "not waste his time on San Antonio or El Paso because they're poor."
Garcia's attorney argues in the complaint that singling out only the majority Hispanic cities and characterizing them as "poor" demonstrates the supervisor's bias and prejudice.
The complaint describes another meeting with the supervisor in April 2018, two months after Garcia started working for Oracle, in which he was berated for not having closed a deal.
It's alleged Garcia's supervisor said, "Are you stupid? Everyone else is bringing in deals," then added, "You're the only brown one I guess."
Claim and counterclaim
The complaint asserts the supervisor's complaints about Garcia's performance "were unfounded because the average time frame for a new employee at Oracle to bring in their first deal is seven to eight months."
Garcia is said to have closed his first deal on May 30, 2018, netting Oracle $27,763 in recurring annual revenue. And "literally fifteen minutes" after his supervisor processed the deal, she allegedly fired him.
To justify the termination, the supervisor, it's claimed, said Garcia had performed poorly, missed meetings, tried to pawn work off on other employees, and fell short of the required number of in-person meetings with customers and contacts with sales leads. She also supposedly said that he could not perform a BANT (Budget, Authority, Needs, and Timeline) analysis, a sales analysis technique.
Garcia's attorney in the complaint contends the cited reasons for dismissal are false. There's no record of a disciplinary write-up, the complaint claims, and the missed meetings were optional, with Garcia asserting he used the time to meet prospective clients or contact new prospects.
It's further alleged that "Garcia's records within NetSuite, his hotel and car rental bookings as well as his schedule in his Oracle laptop" show that he met his requirements for meeting attendance and sales leads. And the complaint argues the supervisor's insistence that Garcia cannot do a BANT analysis is not only false but absurd, because he did so for 13 years in prior sales jobs.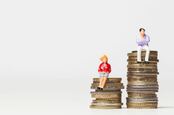 New claim dogs Oracle: After $11m of sales, I was unfairly axed before next big deal – because I am a 64yo woman
READ MORE
Garcia presently works as an account executive at another software company.
Oracle was sued in 2017 by the US Department of Labor for allegedly discriminating against female, African American and Asian employees by paying them less than Caucasian male colleagues.
In January 2019, the Department of Labor's Office of Federal Contract Compliance Programs filed a motion to amend its initial complaint, claiming Oracle's alleged discrimination had cost female, African American and Asian workers more than $400m in lost wages.
That filing also describes Oracle's alleged preference for Asian college and university graduates, noting 90 per cent of the company's recent grad hires – 450 out of 500 – between 2013 and 2016 were from Asia. It says, "In several years, Oracle hired zero Black or Hispanic recent college and university graduates."
Oracle did not respond to a request for comment. ®