This article is more than 1 year old
Either Facebook is building yet another massive bit barn in Iowa, and doesn't want you to know about it....
... or this is a massive, massive coincidence. What's a Zuckerberg? We're Siculus!
A legal entity called Siculus Inc plans to build a data centre covering 1 million square foot (c 92,900m2) next door to Facebook's 2.5 million square feet (c 232,257m2) infrastructure campus in Altoona, Iowa.
The undertaking, codenamed Project Sequelant, has already been approved by the Altoona Planning and Zoning Commission.
Is the legal entity working on behalf of Facebook? Altoona city officials told the Des Moines Register they could neither confirm nor deny – even though Facebook has built data centres in the region through Siculus before, in 2013.
Oh, and there's also this 2017 document from the US Securities and Exchange Commission that clearly lists Siculus Inc as a subsidiary of Facebook, along with Greater Kudu LLC – another alias used by Facebook to secure data centre properties in New Mexico.
"We're very excited to see another approximately 1 million-square-foot data centre come to the community," waffled Altoona City administrator Jeff Mark, without naming any names. "It provides a lot of good jobs in the community, both from the contractors and the operations of the data centre."
Major American data centre operators often use shell companies to obscure their identities during negotiations with local authorities and businesses. For example, Google used Sharka LLC when it was planning a campus in Midlothian, Texas, and Jasmine Development LLC in Henderson, Nevada. Facebook previously contracted space as Raven Northbrook in Nebraska.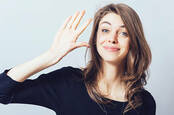 Amazon throws toys out of pram, ditches plans for New York HQ2 after big trouble in Big Apple
READ MORE
One of the reasons for the smoke and mirrors is the fact that, as soon as locals find out that a big online business comes to town, they lose their shit. Residents start demanding actual benefits for their community, rather than empty platitudes about the transformative power of the digital economy and jobs for out-of-town engineers – something at least partially responsible for bringing down Amazon's HQ2 plans in New York.
The relative anonymity of shell companies enables hyperscalers to lean on local government to change laws. Facebook did this in Iowa with its demand for wind energy production tax credits, but most importantly it permits companies the size of Facebook to negotiate their generous tax breaks in peace.
Facebook started working through Siculus in 2013, when it was developing a $1bn data centre campus called Project Catapult, looking to choose between Iowa and Nebraska. The company pitted the state governments against each other to see which offered more in tax rebates.
Iowa won after palming Facebook approximately $18m in taxpayer development incentives. In return, the state got 30 full-time jobs. Today, after several major expansions, this number is closer to 300.
The same happened when Facebook operated through Greater Kudu on Project Discus in 2016. The biz approached both New Mexico and Utah and essentially thrust the two states into a bidding war over who could throw more money at one of the richest corporations in the world (number 77, to be exact).
Utah was planning to offer up to $240m, but vetoed the decision at the last moment, so Los Lunas in New Mexico won (if you call this winning) after agreeing to forgo any property taxes for the next 30 years, and throwing in tax breaks on the cost of computer equipment.
In 2016, US policy think tank Good Jobs First calculated that tax breaks and other incentives for hyperscale data centres meant that state and local governments ended up paying around $2m per every new job.
Meanwhile, Facebook's own study published in 2018 claimed that the company's data centres in the US, including those in Altoona, added $5.8bn to the country's GDP since 2010, and that for every data centre job, there were five jobs supported elsewhere in the economy. ®