This article is more than 1 year old
iOS 13 leaks suggest Apple is finally about to unleash the iPad as a computer for grownups
Once you've wiped the progeny's paw prints from it
The iPad has always been a computer of great potential imprisoned by its interface, but two years after opening the cage door, Apple is finally letting it out for a canter around the paddock.
Leaks obtained by 9to5Mac suggest that multiwindow application support is scheduled for the next annual iOS update, overcoming the biggest remaining obstacle to using the iPad as a productivity-class machine.
Multiwindow support comes in the form of "panels" which can be detached from the parent app and rearranged. Veteran Windows programmers will know this as Multiple-Document Interface or MDI.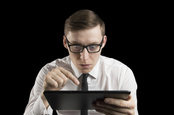 Behold iOS 11, an entirely new computer platform from Apple
READ MORE
Currently, only one instance of an application can run at any one time, so the user is unable to (for example) edit two Excel spreadsheets side by side. Or view two emails. It was frustrating as Apple's Arm-based chips have comfortably outperformed Qualcomm and Samsung's for some time. All that power had nowhere to go.
The site also noted: "Safari on iOS 13 for the iPad will automatically ask for a desktop version of websites when necessary" – another sign that iPad has professional users in mind.
A tablet was Apple's primary project for a new portable multitouch computer, but the iPhone launched first in 2007 and the iPad followed three years later. However, though the iPad acquired business applications over the years, Apple let the UI stagnate. Applications could only be used fullscreen, users were barred from the file system, keyboard shortcuts were shunned, and task-switching was unwieldy. As we wrote ahead of the release of iOS 11: "The iPad remained essentially a picture frame that ran apps."
Some of these features Apple added in iOS 11 two years ago, last year rudimentary scripting – another important professional feature. However, getting "Real Work" done proved more difficult, largely because of the lack of an in-app MDI.
The prospect of Windows running on Arm has always been the biggest threat to Apple's lucrative iPad market, for it provides the "lean back" entertainment function while being capable of running productivity apps. This has proved elusive for Microsoft, and remains so. However, the mass-market success of the Surface Go has offered something similar. Characterised here as an "Office runtime for students", the Go does not offer the low power consumption of an Arm processor, nor the power of a first-class 8th generation Intel chip, but something useful in between.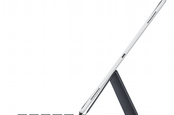 Six things I learned from using the iPad Pro for Real Work™
READ MORE
Last year Apple began to support some iOS apps on macOS – the fruits of "Project Marzipan" – but the benefits for the user remain unclear. Apple has explicitly ruled out merging the two platforms.
Apple gave its premium iPad Pro a USB-C port last year, making it more of a corporate-friendly purchase; the pricey tier tops out at over $2,000. However, the lower reaches of the product line are gradually receiving professional features. ®