This article is more than 1 year old
That's the way the Cook, he crumbles: Apple, Qualcomm settle patent nuclear war – as Intel quits 5G phone race
iThings flogger, chip-licensing biz put differences aside, agree multi-year modem supply deal
Updated Apple and Qualcomm today settled out of court all of their various patent and licensing legal battles against one another around the world.
This comes just one day into their latest dust up: a $30bn lawsuit brought against Qualy by Apple and its pals in San Jose, USA, a trial that just evaporated as a result of today's peace pact.
In a joint statement on Tuesday, Apple and Qualcomm announced "an agreement to dismiss all litigation between the two companies worldwide," including claims against Apple's contract manufacturing partners.
Apple and its partners in 2017 claimed that Qualcomm abused its market dominance to charge too much in royalties to use its cellular communications technology. Qualcomm then countersued, resulting in more than 80 court conflicts around the globe.
A US Federal Trade Commission lawsuit against Qualcomm over alleged anti-competitive tactics concluded in January, though a decision has yet to be announced. The Trump administration is said to be interested in settling to support Qualcomm as a counter-balance to Chinese rivals.
In 2015, Qualcomm paid a $975 million fine to settle Chinese government claims that it charged too much for technology royalties. It has also been hit with competition fines in South Korea, although the Japanese authorities have found in Qualcomm's favor.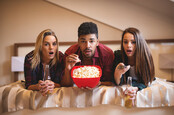 You're not our FRAND any more, Apple tells Qualcomm: iGiant and pals lob $30bn sueball
READ MORE
The Apple-Qualcomm deal, effective as of April 1, 2019, concludes the dozens of ongoing lawsuits between the two companies and partners. It establishes a six-year global patent license agreement, with a two-year option to extend, and multiyear, renewable chipset supply agreement, which could affect rival semiconductor slinger Intel.
Qualcomm said the deal is expected to add an incremental $2 earnings per share as Apple will be paying royalties, although the specific terms were not disclosed.
Shortly after the patent armistice was announced on Tuesday, Qualcomm's stock price was up more than 22 per cent. With a mobile network transition toward 5G technology underway and Intel's 5G modems stumbling, and Qualcomm's 5G Snapdragon family looking good, Apple may have chosen to pay Qualcomm rather than face potential supply chain problems with Intel.
Neither Apple's stock nor Intel's moved much in response to the news.
Apple took similar conciliatory steps last year with Samsung when it settled its seven-year patent battle with the South Korea-based mobile phone maker. ®
Updated to add
Hours after the Apple-Qualcomm settlement was announced, surprise, surprise, Intel declared it will quit building 5G modems for smartphones. It will also "complete an assessment of the opportunities for 4G and 5G modems in PCs, internet of things devices and other data-centric devices."
That basically kills off its 5G modem efforts for phones, at least, while allowing Chipzilla to continue shipping Xeon server processor components to power the backend of next-gen cellular broadband networks.
It also signals that Apple was pretty much Intel's only buyer of its planned 5G phone chipset, and with today's deal with Qualcomm in the bag, there isn't much point in Intel continuing. Qualy's Snapdragon modem family is seen as the industry's gold standard, far ahead of Intel's fledgling offerings, a point Apple eventually had to come round to this week after much squabbling over patents and royalties.
Of course, Apple could perhaps quietly buy up that 5G modem tech from Intel, giving the iGiant a few years to develop its own communications chips from the acquired blueprints, while rinsing Snapdragons out of Qualcomm...