EURid, registry manager of the .eu top-level domain, has reported a plunge of just over 130,000 registrations for 2018.
"Compared to 2017, the total net registrations decreased by 130,305 (from 3,815,055 to 3,684,750)," the firm said in its annual report (PDF), bucking a trend of 2.2 per cent year-on-year growth over the past decade.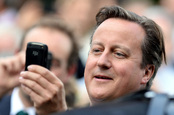 Post-Brexit plan for .EU tweaked: No dot-EU web domains for Europeans in UK, no appeals, etc
READ MORE
Two main reasons were given for the reduction: firstly, a fall in registrations from the UK, down from fourth to sixth place; secondly, the suspension of more than 35,000 domains linked to identity fraud.
Though the UK still accounted for 240,887 new .eu registrations, by a massive margin most came from Germany with 983,640. In second place was the Netherlands with 474,697.
EURid claimed a renewal rate of 78.75 per cent.
The body was caught on the hop by the European Commission's announcement last year that UK citizens would lose their .eu addresses in the event of a no-deal Brexit.
This is the opposite of the usual policy of "grandfathering" whereby existing domains are permitted to limp on even if no new registrations are allowed. There are still websites using the .su (for Soviet Union) domain, for instance, even though this was replaced by .ru in 1994.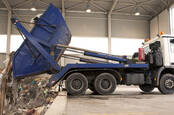 Europe dumps 300,000 UK-owned .EU domains into the Brexit bin
READ MORE
Anyone seeking more clarity will just have to wait like the rest of us. EURid has a Brexit page which can be summarised as: "Due to ongoing uncertainties... We thank you for your patience."
It has suspended any plans to deal with UK or Gibraltar-based holders of .eu domains until the situation is clearer. This would mean .eu being included in any withdrawal agreement, should one be reached.
EURid's revenues were down 3.96 per cent to €12,730,039 while costs fell 1.66 per cent to €10,990,775, leaving it with profits of €1,739,284.
.eu – perkily described by the European Commission as "the EU's internet address" – turned 13 earlier this month. ®