This article is more than 1 year old
Google Fiber experiment ends with Choc Factory paying Louisville $3.8m to clean up its mess
Payout will cover costs incurred for (not quite) burying cable
Google has cut a deal with the city of Louisville, Kentucky, to settle lingering costs from its ill-fated Fiber broadband installation.
The US city's Mayor Greg Fischer announced on Monday that the Chocolate Factory had agreed to pay the Louisville Metro Government $3.84m over 20 months to help cover road and other public right-of-way repairs needed as a result of Google's broadband installation work.
The money will help resolve one of the remaining sticking points between Google and Louisville as the Mountain View ad giant pulls the plug on its plans to roll out Fiber in the city. Service is set to officially end at 2359 on Monday night.
Back when Google announced in February that it was dropping its plan to offer the ISP in Kentucky as part of a larger scaling back of the Fiber business, one of the issues raised was the condition of both Google's cables. Some of Louisville's streets were left in poor condition after the Chocolate Factory has resorted to "micro-trenching" techniques that saw the fiber lines buried just a few inches below the pavement, rather than embedding the lines deep in the ground and beneath a fresh layer of asphalt.
"Infrastructure in neighborhoods and public properties affected by Google Fiber will look as good or better than they did before the company began construction, just as our franchise agreement stipulated," said Louisville Metro chief of civic innovations and technology Grace Simrall. "The city will diligently repair these roads and public spaces over the 20-month period."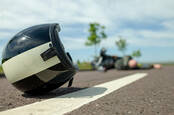 Biker sues Google Fiber: I broke my leg, borked my ankle in trench dug to lay ad giant's pipe
READ MORE
As a result of the haphazard installations, some parts of the city were left with damaged roads. In agreeing to cover the remaining costs (and making a $150,000 donation to the city's digital inclusion fund) Google is able to pack up and leave town without falling short on the franchise agreement it agreed to with the city.
It sounds like, despite the failed attempt at the Fiber launch, the city government isn't harboring any bad feelings, noting that the heated competition (and occasional legal bickering) between Google and the incumbent service providers ended up with everyone getting better service.
"It's clear that Google Fiber's presence in Louisville led other providers to step up and increase investment in Louisville, and that was good news for consumers everywhere," Simrall said.
"Moreover, we appreciate Google Fiber's donation to our digital inclusion work, because improving equity in access to technology and digital skills is essential for Louisville's economy today and tomorrow."
Google did not respond to a request for comment. ®