Did someone forget to tell NTT about Brexit? Japanese telco eyes London for global HQ
By the time we sort that mess out it'll be ready to move again
---
Japanese telco and tech behemoth NTT Corporation has chosen London for its new global headquarters amid a massive reorg, according to reports.
Nippon Telegraph and Telephone Corporation – the parent of Di Data Group – is in the midst of a massive restructuring, with final details due to be announced in July.
But London has scored the global head office seemingly in spite of Brexit worries, reported Nikkei Asian Review.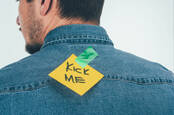 How evil JavaScript helps attackers tag possible victims – and gives away their intent
READ MORE
A source said: "London remains attractive, offering both the City, a global finance hub, as well as a wealth of human capital."
NTT's management held talks with UK foreign secretary Jeremy Hunt yesterday. It told the FT it hadn't necessarily pulled the trigger on the office build, but blabber-mouthed government officials clearly had different information. We've asked the firm for comment.
NTT Corporation is currently made up of NTT Communications, Dimension Data, NTT DATA and NTT Security. But the company last year gave itself a deadline of 31 March 2019 – just a few weeks ago – to wrap together NTT Communications, Dimension Data, NTT DATA, NTT Security, and NTTi3 into a new org called NTT, Inc.
Jun Sawada, CEO of NTT Corp, is expected to stay on and lead the new group – which will look after South Africa-based Dimension Data, a large tech services flinger it bought in 2010 – from the UK.
The shuffling aims to improve NTT's reach outside Japan – mobile company NTT Docomo still makes up the majority of group earnings. Last year, the firm placed its massive mobile arm outside of this reorg.
The company said it is considering integrating all of its businesses, with the exception of NTT DATA, into two units: one to serve Japan and one for the rest of the world.
NTT DATA will keep its present independent structure and continue to work across the group.
The parent group – which raked in 11.8 trillion Japanese yen in revenues last year (c $105bn/£80bn) and net income of $8.62bn (£6.58bn) and has over 282,000 employees around the world – is also creating venture capital arm.
The news could be seen as a fillip after decisions by other Japanese firms including Sony moving its HQ to the Netherlands, Honda's planned closure of its Swindon plant and Nissan's reversal of plans to build an upcoming model in Sunderland. ®