This article is more than 1 year old
Let 15 July forever be known as P-Day: When UK's smut fans started being asked for their age
You have three months left of unfettered self-love to enjoy
Stick 15 July in your diary because the government has at last broken its silence over when the UK's age checks for online porn will come into force – thrusting legions of onanists a timeline for either their last hurrahs or how they intend to circumvent the system.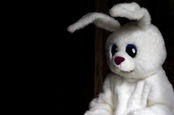 Easter is approaching – and British pr0n watchers still don't know how long before age-gates come into force
READ MORE
In a desperate attempt to show that, yes, someone really was thinking of the children, the age-verification system will require that British visitors to adult websites prove they are over 18 before they can gain access.
The reforms, introduced as part of the Digital Economy Act 2017, were supposed to be in working order a year ago, but were put on ice so that a regulator could work out the, er, kinks. That task fell to the British Board of Film Classification.
Once the age checks were nodded through Parliament, a tentative "around Easter" 2019 was given for when the button should be pressed.
Then nothing. Yesterday The Register reported government was unlikely to enforce age checks on the porn industry at short notice, and that sources had speculated to us a start date in July.
Today the Ministry of Fun-killers (aka the Department for Digital, Culture, Media and Sport) has indeed confirmed 15 July 2019 as the date when you dirty lot will start being asked to verify your ages before accessing smut online, at least for sites where a third of content can be classed as porn.
This may come as a surprise to many. Figures from age-verification tool dev Yoti earlier this year suggested that just over half of Brits surveyed knew nothing about the plans. On the other hand, some 60 per cent thought it was a great idea.
Most grounds for opposition are concerned with data security as, in the case of AgeID, viewers could potentially have to hand over official documents such as a passport or driving licence.
Though all AgeID knows in the end is whether a hashed account is over 18 or not, the idea of having such data tied to something as sensitive as one's very personal perversions has not been popular for obvious reasons.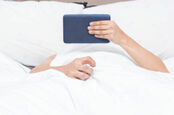 UK pr0n viewers plan to circumvent smut-block measures – survey
READ MORE
Several age-verification providers have technical solutions to deal with this issue, however. The BBFC issued its guidance on its age verification providers' audit scheme on Friday.
AV provider 1Account commented that it "takes approximately 10 weeks from the date providers register, so three months from the date this guidance was issued seems about right, albeit it feels a slightly tight deadline."
Announcing the date, minister for digital Margot James triumphantly thundered: "Adult content is currently far too easy for children to access online. The introduction of mandatory age-verification is a world-first, and we've taken the time to balance privacy concerns with the need to protect children from inappropriate content. We want the UK to be the safest place in the world to be online, and these new laws will help us achieve this." ®