Bean counters at Gartner have updated their forecast for IT spending in 2019, and the total remains roughly the same - $3.8tn – but the way the money is distributed is very different from the numbers projected in January.
Garner previously said that the highest year-on-year growth will be seen by enterprise software (8.5 per cent), IT services (4.7 per cent) and data centre systems (4.2 per cent) categories.
Three months later, and enterprise software revenue is still predicted to grow, but at a more modest rate of 7.1 per cent year-on-year, for a total of $427bn. Same for IT services - expected to grow 3.5 per cent to $1.016tn. But things do not bode well for the vendors of data centre systems – this category is projected to shrink by 2.8 per cent to $204bn, with organizations spending $6bn less than they did in 2018, rather than $8bn more, as predicted in January.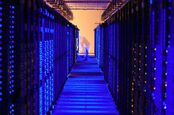 Hyperscalers spunked modest sum of $120bn on bit barns, pipes and plumbing last year
READ MORE
Gartner says this is mainly due to expectation of lower average selling prices (ASPs) for essential server components. An example of this trend is the ongoing memory oversupply crisis, which is driving prices down for NAND and DRAM.
Meanwhile, the communications services market is expected to shrink 0.1 percent to $1.487tn, while the devices market could shrink 1.9 per cent, to $655bn.
It's important to note that the new numbers are based on revised spending data for 2018 – to witch Gartner added a cool $97bn. This explains why the new total is the same, but every single category in the latest report is showing less growth than it did in the previous forecast.
Another major factor in the revision was the impact of the US economy: "Currency headwinds fueled by the strengthening US dollar have caused us to revise our 2019 IT spending forecast down from the previous quarter," said John-David Lovelock, research vice president at Gartner.
"Through the remainder of 2019, the US dollar is expected to trend stronger, while enduring tremendous volatility due to uncertain economic and political environments and trade wars." ®