The UK's Advertising Standards Authority has slammed Brit telco Vodafone's ads for its "Gigafast Broadband" as misleading.
The complaint, from Virgin Media, referred to Vodafone's website which, on 15 November 2018, included descriptions of "Vodafone Gigafast" such as "Blast off at an average of 900Mbps" and "Enjoy lightning-fast internet speeds with Vodafone Gigafast Broadband".
Smaller text underneath said: "We offer a range of average speeds from 100Mbps to 900Mbps." Virgin challenged that "Gigafast Broadband" misleadingly implied "the entire service was capable of delivering speeds of 1 Gigabit per second (Gbps)".
The ASA accepted that many consumers would consider "Giga" to be a hyperbolic description of speed and to just mean very fast broadband. But they ruled that a significant proportion would understand that Giga meant 1Gbps.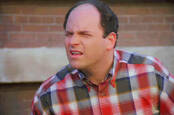 As long as there's fibre somewhere along the line, High Court judge reckons it's fine to flog it as 'fibre' broadband
READ MORE
The watchdog said Vodafone's product page made clear that "Gigafast" referred to a bunch of products with speeds between 100 and 900Mbps. But the same page included the text: "Great broadband doesn't have to cost the earth – enjoy Vodafone Gigafast Broadband speeds for as little as £23 a month."
This did not make clear that £23 got you just 100Mbps, which the ad regulator said was "misleading" to consumers. Vodafone was told not to "imply that a package capable of achieving 1Gbps was available for £23 a month".
The full ruling is available here.
Vodafone sent us the following statement:
Vodafone Gigafast Broadband is being rolled out in a number of UK towns and cities, and uses only "full fibre" all the way to people's homes to provide improved speeds.
We had made improvements to our website several months before the ASA ruling to ensure that the cost and speed of each package is as clear as possible.
®