Who's using Mueller Report Day to bury bad news? If you guessed Facebook, you're right: Millions more passwords stored in plaintext
Wham, bam, gee thanks, Instagram
---
While journalists and netizens are distracted digesting the redacted 400-plus-page Mueller report, released within the past few hours, today will be a good day for spin doctors to bury bad news.
And Facebook just couldn't pass up on the opportunity.
One hour before the long-awaited dossier by Robert Mueller – special counsel of the investigation into Russian interference in the 2016 United States presidential elections – began circulating in Washington DC and beyond, Facebook quietly amended an online press release it issued in March.
The press release in which the antisocial network admitted to storing hundreds of millions of its user account passwords in plain text in log files on its servers that were accessible by its internal staff. A rather clumsy move.
At the time, the Silicon Valley giant said, in addition to those millions upon millions of Facebook profile credentials, it also logged the passwords of "tens of thousands of Instagram users" in an unencrypted form on its systems, which its engineers may have seen while rifling through logs to hunt down bugs.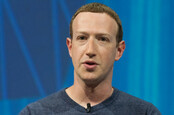 Facebook: Yeah, we hoovered up 1.5 million email address books without permission. But it was an accident!
READ MORE
Now the tech goliath has decided to revise that figure, and, well, let's just say it massively underestimated that number.
"Since this post was published, we discovered additional logs of Instagram passwords being stored in a readable format," the amendment reads today.
"We now estimate that this issue impacted millions of Instagram users. We will be notifying these users as we did the others. Our investigation has determined that these stored passwords were not internally abused or improperly accessed."
We're sure the Mark-Zuckerberg-run corporate disaster scene can be trusted with that last statement. After all, it's not like Zuck & Co have ever lied, or distorted or been economical with the truth in the past. ®