This article is more than 1 year old
BBM is dead, long live BBMe: Encrypted chat plat opened up to all as consumer version burns
BlackBerry throws lifebelt to marooned users
BlackBerry has said it will open up its BBM Enterprise encrypted chat service to all-comers as the consumer version nears death.
The pioneering OTT (over-the-top) chat service was first introduced in 2005 and after BlackBerry's refusal to unbundle it from its phones became widely imitated, allegedly most successfully by WhatsApp. BlackBerry is belatedly suing WhatsApp owner Facebook (and others) for patent infringement.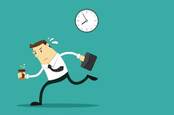 What took you so long, BlackBerry? Facebook BBM suit is way overdue
READ MORE
The mobile firm finally announced a cross-platform version in 2013 and threw the (unencrypted) consumer BBM over to Emtek three years later. The rescue act has been prompted by Emtek's decision to shutter consumer BBM on 31 May. Emtek acknowledged that "users have moved on to other platforms, while new users proved difficult to sign on".
BlackBerry, meanwhile, retained a secure encrypted version of BBM, BBM Enterprise (BBMe) for its business customers as part of its BlackBerry Enterprise Server 12 Suite. This will now be unbundled and available to "working professionals". Use will be free for the first year then $2.49 every six months.
BlackBerry couldn't resist a pointed jibe at a rival.
"Because BlackBerry doesn't monetise data, the service won't ask for a phone number, suggest contacts to users, nor does it desire to know where users are messaging from, or what is being shared."
Whoever could they they mean? ®