This article is more than 1 year old
Old-school cruel: Dodgy PDF email attachments enjoying a renaissance
Let's go back... way back
The last few months have seen a big increase in malware attacks using PDF email attachments, according to security firm SonicWall.
"Increasingly, email, Office documents and now PDFs are the vehicle of choice for malware and fraud in the cyber landscape," said the outfit's Bill Conner.
There's nothing new in this, of course, but many recent attacks have relied on getting users to click links in emails leading to infected webpages instead of requiring them to open an attachment, as was traditional.
In many cases, targeted PDFs use zero-day exploits for browsers in order to increase the probability of a successful attack as on-the-ball businesses now patch their systems more quickly to protect against known exploits. Other attacks have been known to nick login details by tricking the user into opening malicious PDFs that use remote document loading mechanisms to capture and leak your credentials.
The infosec firm said its sandbox products had found 47,000 new attack variants using PDF attachments last year. This year they have detected over 73,000 new attacks in March alone – and more than 173,000 new variants altogether in the first quarter of 2019. The attacks were a mixture of actual malware and links to infected sites.
As t'was ever thus, the emails use social engineering strategies to offer promises of lucrative deals and pretend to be trusted sources to encourage people to click on the attached PDFs.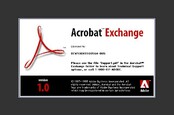 How a tax form kludge gifted the world 25 joyous years of PDF
READ MORE
SonicWall's report naturally pushes its own security solutions for the issue, but that's a notable uptick in PDF attacks nonetheless. The firm, which was bought by Dell in 2012 and then spun out four years later, sells hardware, software and cloud-based security products to small and medium firms and government agencies.
Martin Holste, cloud security CTO at FireEye, said in his company's recent predictions report that the danger of email attack remains high and shows little sign of disappearing.
"Perhaps the number one thing for cloud security is email security, because phishing is just so hard to defend against. That's the number one way that attackers are coming through, and we don't expect that to change in 2019."
FireEye expects social engineering coupled with email to be the most common form of attack, because it works – and the best defence is well-trained staff.
Wind the clock forward 12 years, and it seems not much has changed in the world of phishy malware-flingers. ®